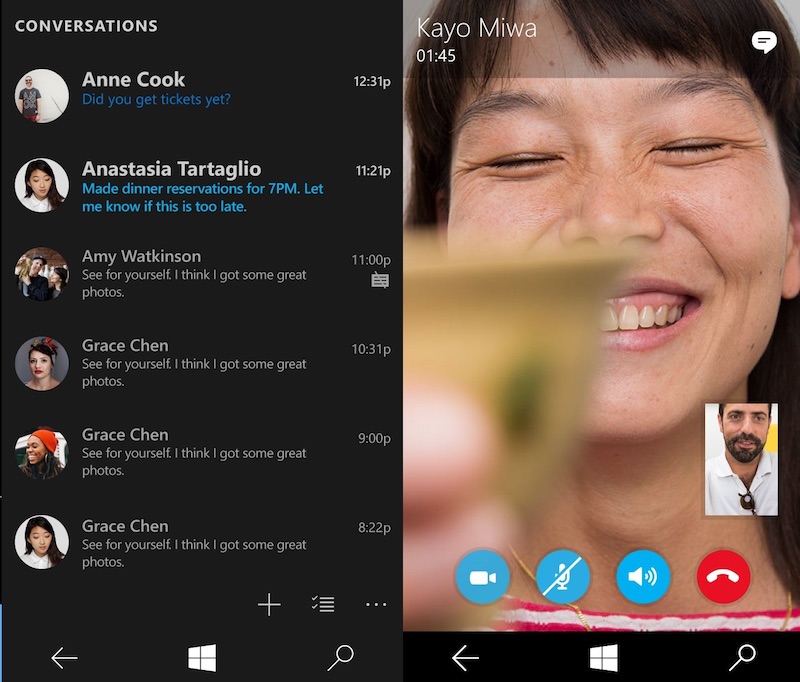 Microsoft has quietly released a beta version of Skype's new messaging app for Windows 10 Mobile-powered devices. The new app, which aims to replace the stock messaging client on Windows 10 Mobile handsets, offers messaging as well as video calling features.
The Skype universal app is Microsoft's new approach with Skype, wherein it wants to more prominently place its popular voice over IP calling and texting service in its products and services. It offers instant messaging, texting, phone calls, video calls, and support for emoticon. You will be, however, required to sign in with your Microsoft account to use the service.
"Skype Messaging, Calling and Video 'Preview' is a new way to experience Skype features. It integrates individual Skype features where you'd expect them – Skype messaging into Messaging and Skype calling into Phone apps for the fastest way to make calls and send messages", the app description of Skype Messaging, Calling and Video, as it is called on the Windows Store, read. "It also adds quick access to Skype video calling. With Skype built in, you'll be able to reach anyone who uses Skype on iPhones, Androids, even PCs with just a couple of clicks."
The feature as of now isn't available on Windows Phone handsets running Windows Phone 7 or 8, or 8.1 The company is also officially yet to announce the availability of the beta app for Windows 10 Mobile testers. The official announcement could come alongside the release of a new Windows 10 Mobile preview build.
Microsoft is expected to release Windows 10 Mobile, the edition of the new operating system for smartphones, later this year with the launch of new flagship smartphones. To bolster the platform, Microsoft has made it easier than ever for developers to port their apps from iOS or Android to Windows Phone.
["source-gadgets.ndtv"]