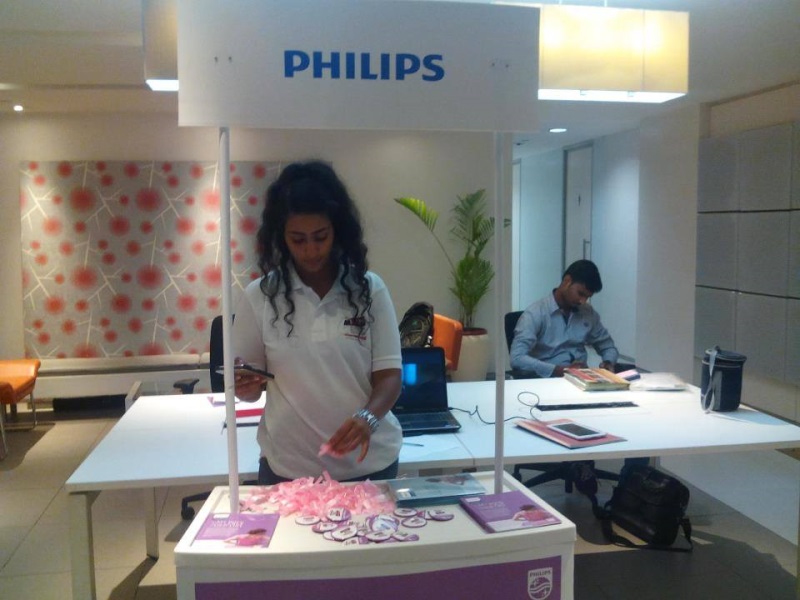 With focus on interactive and innovative products, every merchandise offered by the $24-billion (roughly Rs. 1,59,454 crores) Dutch healthcare and consumer electronics giant Royal Philips has a "Made in India" component, thanks to its two centres of excellence in the country, say top officials.
"Bengaluru for us is the focal point for both healthcare and consumer lifestyle businesses. Pune is also doing some great work," Pieter Nota, the executive vice president and leader of Philips HealthTech vertical, told IANS at IFA-Berlin, the largest consumer electronics show in Europe.
Nota said renewed focus was also being given to the lighting business in India, given the Prime Minister Narendra Modi government's 100 Smart Cities project, and also to ensure that products are available to people at affordable price points. Air purifiers was another focus area.
"Since September last year, we have been focusing on three areas – healthcare, consumer lifestyle and lighting. We also have a lot of focus on mobility. Software plays a very key role in that. So all our mobility-related products have a connection with Philips Innovation Centre at Bengaluru."
The reference was to the sprawling campus at Bengaluru called the Philips Innovation Centre, that has over 2,000 engineers, medical professionals and researchers giving support to virtually every vertical of the parent company.
"It is the focal point for both our healthcare and consumer lifestyle businesses," said of this campus, which also contributes significantly to the company's India revenues of around Rs. 6,500 crores ($1 billion).
It serves as the top brain banks along with the High Tech Campus at Eindhoven in the Netherlands and Research Shanghai in China. This apart, its Pune Development Centre is among six main units facilities worldwide and contributes on healthcare, while that at Noida works on lighting.
"I can't go into specific numbers. But what I can say for sure is that we have significant growth ambitions, both professional healthcare and consumer businesses. Also, if you look at the global economy, India is a very positive exception. India is one of the stars," he said.
"So we are looking at both consolidating and expanding our operations in India – in healthcare, beauty, grooming, beauty. Our consumer products business, after a couple of years of stagnation is doing exceptionally well.
Nota – who launched a host of products across verticals here – conceded that some of the Philips offerings in India notably in healthcare range were priced a bit too high for the Indian market, especially since the health insurance in India did not generally cover many such items.
"I understand that in India there is no medical reimbursement of these products. But we are, of course, developing products at the right price points for India. Pune is quite helpful there and Bengaluru is the centre of support for all out products."
The top Philips executive said since air quality was a serious issue in India – and with latest studies showing pollution levels inside homes much higher than outside for a variety of reasons — air purifiers were also an area of focus.
Nota did not wish to comment on the group's plans in the LED lighting business as it was outside his domain but said the global chief executive for this vertical, Eric Rondolat, had met Prime Minister Modi just last week and pledged support for India's initiative in this area.
Philips officials at the event here said there was interest in all the three related initiatives of spelt out by the government – the "Make-in-India", "Smart Cities" and "Solar Lighting". Nota added: "This meeting was very important. There are significant opportunities for us in India."
["source-gadgets.ndtv"]