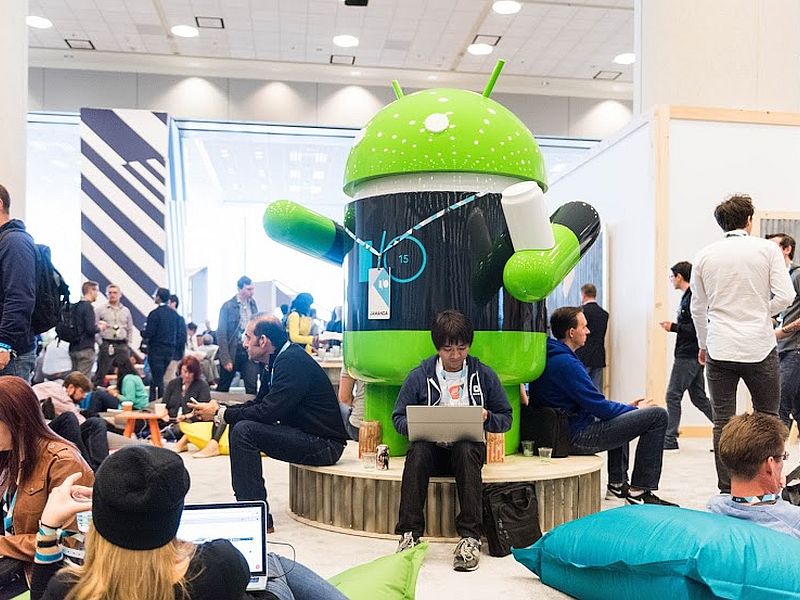 Google may not have yet announced a release date for its final build of the Android 6.0 Marshmallow; though it doesn't mean that the company is not making any preparations. An update to the Google Play app bumps the version to 5.9 and brings several new features for the future Android 6.0 Marshmallow rollout – no other user-facing changes are visible for users running Lollipop or lower versions.
The updated app is slowly rolling out, but users who want to try the new Google Play app right away can download the Google-signed apk. Users currently on Android M Developer Preview 3 will notice a new popup message in Google Play informing about the new app permission feature in the final build. The popup screenshot shows the message titled 'New in Android 6.0' saying, "Apps built for Android 6.0 will ask for permissions once you start using them."
Android Police in a detailed teardown report has listed several new features including the support for app permission, fingerprint readers, and more, with speculation based on code spotted in the updated app. The report mentions another permission feature for reading messages and contact list. The report speculates that message and contact list read feature is linked to the limited app invite system for new users. "Another permission is used to get size details about apks installed on the device," notes the report.
The teardown also showed the permission for accessing fingerprint readers, official system-wide support for which is set to go mainstream with Android 6.0 Marshmallow rollout. Several leaks have claimed that both Huawei and LG-made Nexus smartphones will feature a fingerprint scanner.
An Uninstall Manager was also spotted in the app teardown which is said to appear only when an app fails to download or install due to shortage of storage. A GPS-specific recommendation feature for friends and family was also seen that is likely to generate recommendation based on location.
We can expect the latest version of Google Play store app to rollout soon. Currently, most users are running Google Play version number 5.8.8.
Last month, a near final version of the Android 6.0 Marshmallow (Preview 3) was rolled out for users and developers.
["source-gadgets.ndtv"]