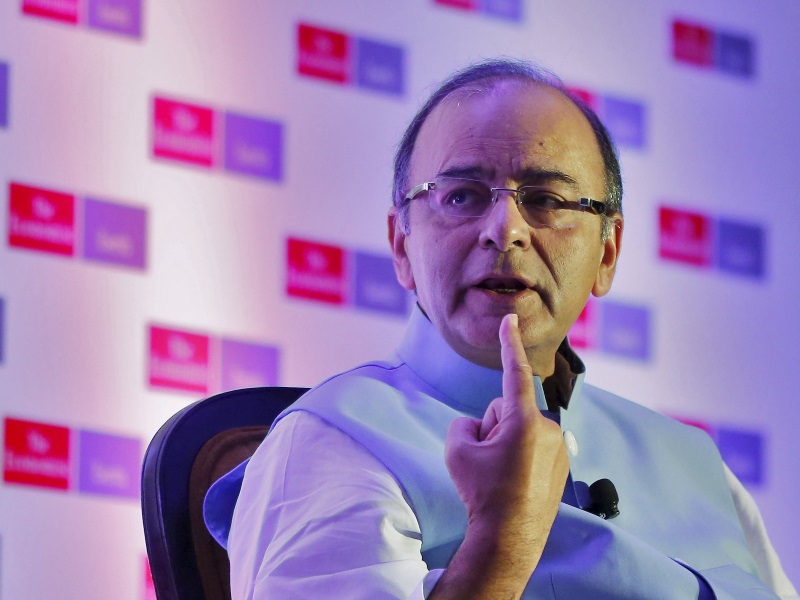 Information and Broadcasting Minister Arun Jaitley Wednesday launched an innovative Hits digital broadcasting platform that will provide over 500 TV channels to cable operators, with the promoter Hinduja group pegging the total project outlay at more than Rs. 5,000 crore.
The Hinduja-Hits (Headend-in-the-Sky) Network, under the brand name NXT Digital, will serve Multi System Operators (MSOs) as well as Local Cable Operators (LCOs) and aims to tap the transition from analog to digital mode of cable TV services under the government's digitisation drive.
Launching the new Hits service, Jaitley said multiple carriage technologies will provide customers a choice.
Hinduja Ventures Chairman Ashok Hinduja said the total project outlay is envisaged at over Rs 5,000 crore as new products and services continue to be designed and developed.
"All the application development for the NXT Digital platform has been designed and built 100 per cent in India.
This cutting-edge technology and software will allow cable networks and subscribers alike, to harness the power of global innovative solutions right here in India," Hinduja said.
The customers will have a choice and pay for what they want to see and it will also enable and increase in revenues to the government due to full transparency, the company officials said during the launch.
The new service will enable cable operators to be independent, retain network ownership and go digital as per Government mandate and deadlines, they said.
NXT Digital said it has designed the Cable Operator Premise Equipment (COPE) systems to specifically cater to Indian conditions. These COPE systems have been completely assembled in India with a fair amount of Indian components included in the build, the company said.
"As a response to the nations' Skill India initiative, NXT Digital has tied up with training institutes to train and equip youth in smaller towns and markets in India with the necessary skills required for supporting a digital India," Hinduja said.
These measures would support the transition of analogue television networks to digital by providing a pan-India network of trained service technicians, he added.
NXT Digital said it is the next-generation digital service platform, combining the best of Direct to Home (DTH) and cable technologies to give the subscribers an enhanced TV viewing experience.
["source-gadgets.ndtv"]