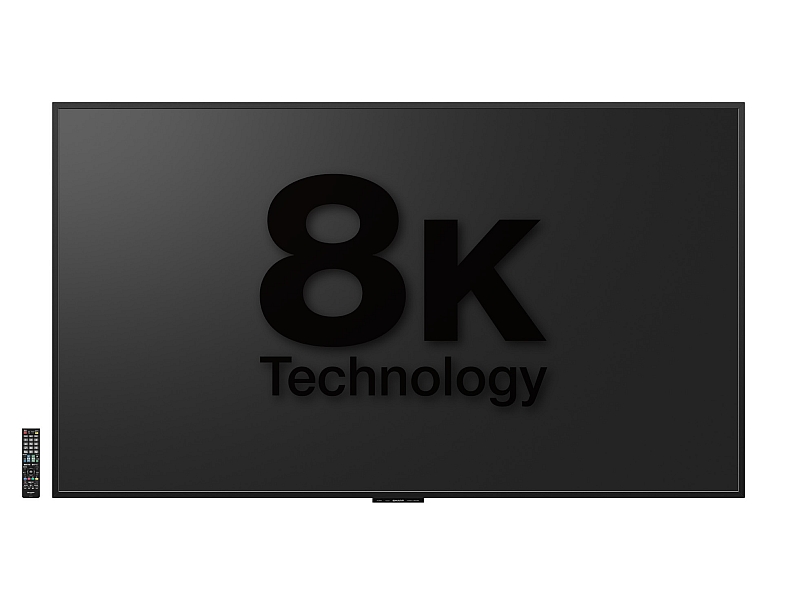 As if 4K was not enough already, Sharp has announced that it will be putting the world's first 8K TV – the LV-85001 – on sale next month in Japan for a whopping price of JPY 16 million (Approximately Rs. 90,00,000). Or you could buy a house instead.
It's important to point out that buying an 8K TV is possibly one of the silliest things you could do right now, because of the utter and complete lack of content to properly put such a TV to use. 4K content has not completely caught on, and you're unlikely to find enough worthwhile things to watch even on your 4K TV, making 8K too futuristic to be useful in 2015.
(Also see:With 4K TV Broadcasts Coming to India, Is It Time for You to Invest in a 4K TV?)
According to The Verge, this may be why Sharp is positioning the TV as a monitor for businesses, who might be able to put the high resolution to use. With a resolution of 7680×4320 pixels, over an 85-inch panel size, this works out to a pixel density of 104 pixels-per-inch (ppi). Although this may not sound like a lot compared to the vast majority of smartphones available today, you're unlikely to see any real difference over normal television viewing distances. The LV-85001 will require four HDMI2.0 cables to output at 8K, provided you can find something to play back at 8K. When 4K is already sharp enough, 8K seems like absolute overkill.
The Sharp LV-85001 is expected to go on sale in Japan on October 31, and will be available to business customers then. You could also buy 180 Micromax 49-inch 4K TVs for the same amount instead, but we'll let you decide what to do with your Rs. 90,00,000.
To be noted, is that most major TV manufacturers, including Samsung, Sony, LG, and Panasonic, showed off 8K TVs at CES 2015, but Sharp may be the first to hit shelves with a consumer-facing model. It is arguably way too early to buy a 8K TV with the paucity of appropriate content, but broadcasters such as NHK in Japan are looking ahead already, and began testing long-range 8K signals in 2014. NHK earlier this year said it would begin testing an 8K service in 2016, and roll out the service in time for the 2020 Tokyo Olympics.
["source-gadgets.ndtv"]