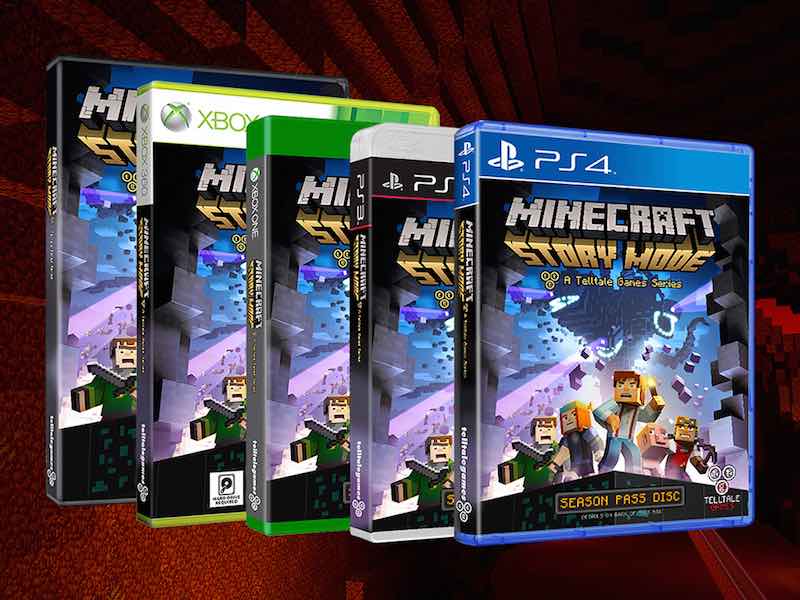 Telltale Games, the company behind the superlative The Wolf Among Us and The Walking Dead episodic adventures, has finally announced a release date for its next game, Minecraft: Story Mode.
If you plan on playing it on PC (Windows and Mac), PS3, PS4, Xbox 360, or Xbox One, you can check it out digitally on October 13 via Steam, the PlayStation Network, and Xbox Live respectively. Or if you like, Telltale's own online store.
(Also see:'Walking Dead' is game of the year at Spike Video Game Awards)
And if you plan on tackling this blocky adventure on mobile devices, October 15 is the date for you. It will be available on the App Store, Google Play, and Amazon Appstore. Telltale also stated that it will bring the game to the Wii U and PS Vita, although no date has been mentioned.
The first episode, The Order of the Stone, has you setting out on a quest to save your world from oblivion by procuring the titular The Order of the Stone.
"We've been working closely with the people at Mojang to ensure that Minecraft: Story Mode absolutely feels like a part of the world that Minecraft players already know and love, with a cinematic story and trademark Telltale choice-based gameplay," Telltale said in a post on its blog.
In the past, games from Telltale have found themselves releasing on physical media after all episodes were released as was the case with The Walking Dead and The Wolf Among Us. This time around, the company is trying something different. On October 27 it will release a physical version of the game which has the first episode on disc coupled with a download code for the rest of the season.
This isn't all, it also let slip on what to expect when you play Minecraft: Story Mode, namely customising the appearance and gender of your character, a first for a Telltale game.
["source-gadgets.ndtv"]