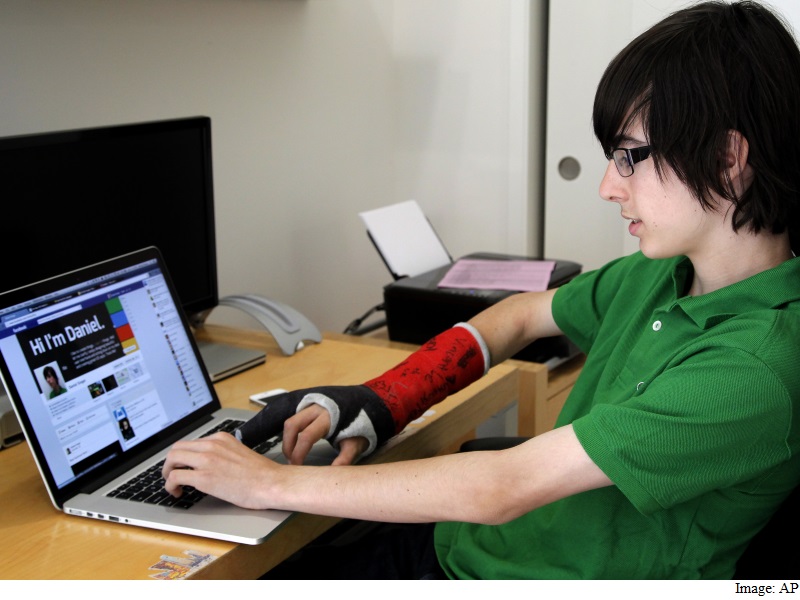 If you regularly scroll through the Facebook News Feed on your iPhone or iPad, there's a chance you will come across a new real-time feature being tested by the social media giant.
For some users, the comments box now displays the line "A friend is writing a comment…" above it, when a fellow user is typing. The change – albeit small – could be significant in how users now interact with Facebook posts. The social networking giant is testing the feature with a limited number of users on iOS, and has been since early last month according to user reports.
Facebook also confirmed the test to The Next Web, and elaborated in a statement: "News Feed is a place to stay up to date with your friends and family. We've heard from people that they want their experience on Facebook to reflect the real time conversations they have. So we are testing adding a line above the comment box of a post that indicates when a friend is typing. This is to help people have real-time conversations with friends and family."
It's too early to gauge if the new (beta) addition is likely to modify behaviour, but if instant messaging applications – which have had the same feature for as long as one can recall – are any indication, there's going to be increased backspace-ing and privacy concerns on all fronts.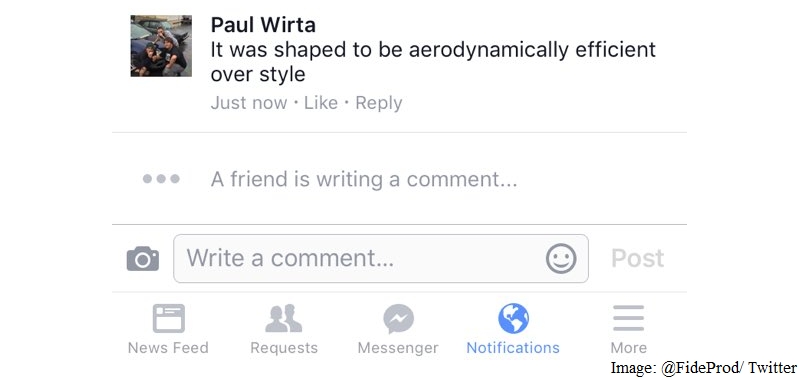 For what it's worth, Facebook has gone with an anonymous notification rather than explicitly mention your friend's name. That would surely be a huge turn-off for most as you can expect not everyone to be happy if a thousand people – depending on your friend count – could potentially see your activity on the site.
With a user base of over a billion, real-time activity display is another step in bridging comments and messages for Facebook.
Live commenting was brought to Facebook in 2011. Since then, the company has given its users the ability to edit or like comments.
And in 2013 Facebook added the option to reply to comments as well, allowing conversations to nest themselves and a boost for Q&A, which made Reddit-like discussions possible on the site. That in itself was a slow roll out, first for "pages" and eventually all types of user content.
A year later, Facebook announced that people could reply to comments with stickers, borrowing again from the messaging experience. The latest addition, or rather test, were "reactions" – a way to add more emotions to the sometimes less-fulfilling "like" button – a feature currently available only in Ireland and Spain.
What do you think about the new Facebook comment notification? Tweet to us @Gadgets_360 or let us know in the comments below.
["source-gadgets.ndtv"]