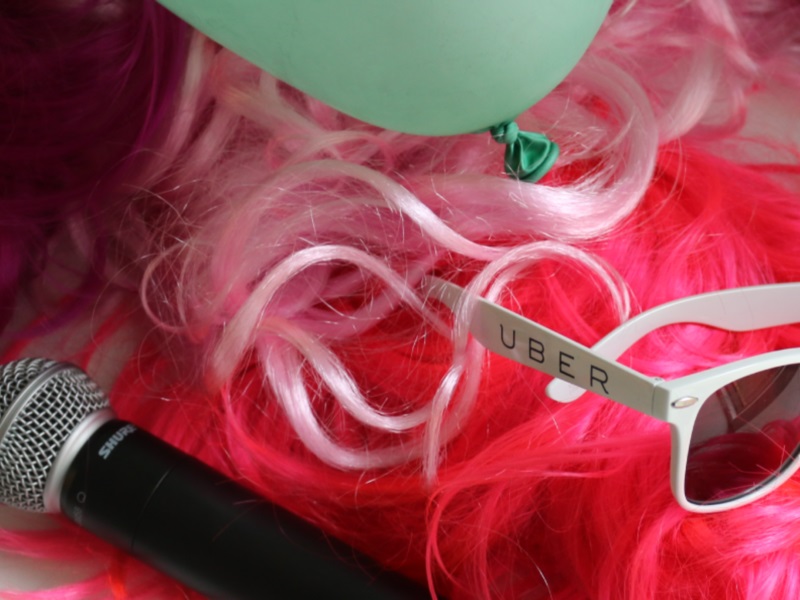 Taxi drivers from across Europe caused huge tailbacks and blocked off Brussels airport as they descended on the EU capital on Wednesday to oppose the rise of Uber, the controversial ride-sharing app.
The international convoy of around 300 taxis with horns beeping crawled into the city's busy European quarter in hopes of meeting Belgian and EU officials, bringing traffic on main roads to a standstill.
Air travellers were forced to end their journey escorted on foot by police after drivers blocked the motorway exit to the airport, a distance of around a kilometre (half a mile), the Belga news agency said.
"We come from Madrid, Barcelona, to defend a Europe free from Uber," said Concha Guardado, a cab driver from Spain, with taxis from France and Britain also present.
"Today it is the taxi drivers protesting, but soon it will be other professions," a Brussels taxi driver told AFP.
Across the globe, Uber has angered traditional taxi operators who say it represents unfair competition because Uber drivers can flout the rules and restrictions that regulate the professionals.
Their anger has often boiled over, notably in Paris where rioting by taxi drivers and the arrest of two Uber executives in June led the company to suspend its lower cost UberPOP service.
Uber awaits a French court decision it hopes will strike down a law passed by the French government that sharply restricts its activities.
Meanwhile, a Spanish court has asked the EU's top court to decide whether Uber is a technology application or an old-fashioned transport company that would require far stricter regulation.
Anticipating these court decisions, Uber has launched an upmarket alternative service called UberX in several European markets which requires professionally licensed drivers.
["source-gadgets.ndtv"]