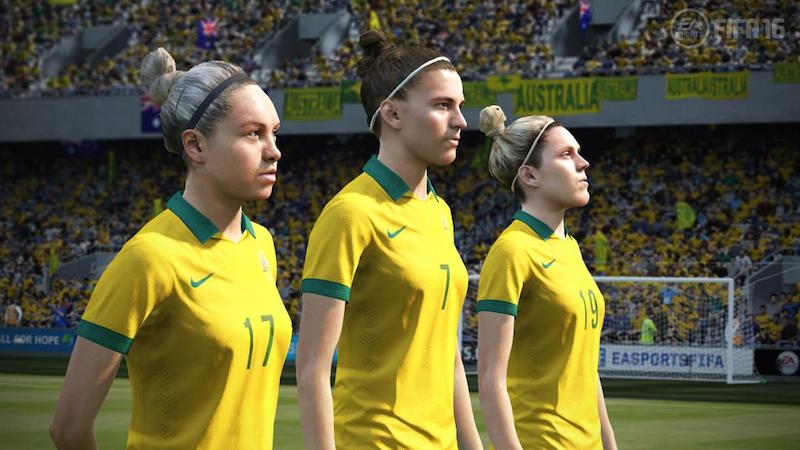 One of the big draws of FIFA 16 is that fans can play with 12 women's national teams for the first time ever. However you won't be able to play as all of the footballers. The National Collegiate Athletic Association (NCAA), a non-profit regulatory body for college student-athletes has ruled out 13 female footballers.
"Of the hundreds of players on these rosters, 13 are currently attending or likely to attend NCAA-sanctioned schools in the U.S. The NCAA recently informed EA Sports that these 13 student-athletes would be risking their eligibility for collegiate athletics by being included in FIFA 16," a post on EA's website reads.
(Also see:It Only Took 22 Years but FIFA Will Finally Have Women Players in FIFA 16)
"We do not agree with this position. All rights were secured following standard protocol with national governing bodies and federations, and none of these NCAA student-athletes or potential student athletes were to be individually compensated by EA SPORTS for their inclusion in the game."
According to EA this decision prevents these athletes from representing their countries in the game but has removed them from FIFA 16 to make sure they don't lose out on collegiate athletics.
We played FIFA 16 and our early impressions indicate that barring the addition of women players, it's on the sluggish side. With the game out on September 24, you won't have to wait too long to check it out for yourself
["source-gadgets.ndtv"]