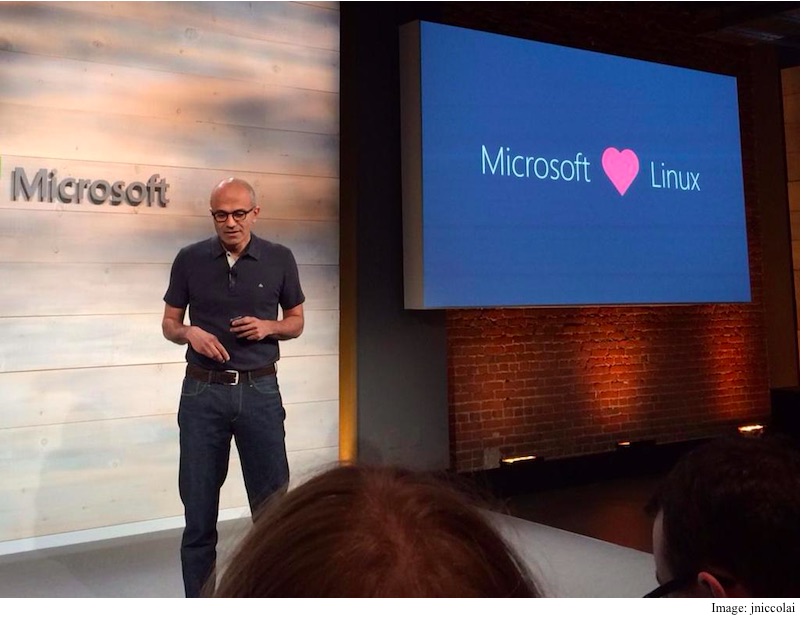 It has been pointed on many occasions that Microsoft under Satya Nadella is very different from the one he inherited from Steve Ballmer. Under Nadella, Microsoft is more open than it has ever been before. Last year, Nadella announced support for container-friendly CoreOS distro, one of the five Linux distros Microsoft has embraced in the recent past. Now the company is taking one step further in its alliance with Linux: it has just built a Linux-based operating system.
Kamala Subramaniam, Principal Architect, Azure Networking, on Thursday wrote in a blog post that Microsoft has built Azure Cloud Switch (ACS), a cross-platform modular operating system for data center networking. This will power network components such as switches. The interesting thing about this operating system is that it is built on top of Linux.
Azure Cloud Switch, as Subramaniam writes, will make debugging, testing, and fixing bugs much faster. "It also allows us the flexibility to scale down the software and develop features that are required for our data centre and our networking needs," she wrote. She further noted that the move has already been getting overwhelming response from partnered vendors.
"We're talking about ACS publicly as we believe this approach of disaggregating the switch software from the switch hardware will continue to be a growing trend in the networking industry and we would like to contribute our insights and experiences of this journey starting here," she added.
The bottom line for everyone who is not interested in Azure technology is that the Microsoft under Satya Nadella doesn't hesitate to partner with old rivals if that gets the job done for it. The company, which once wouldn't miss out on any opportunity to defame its rivals, is now aggressively making apps for Android and iOS platforms. The company's presence at Apple's iPhone 6s event earlier this month was a big testament too.
["source-gadgets.ndtv"]