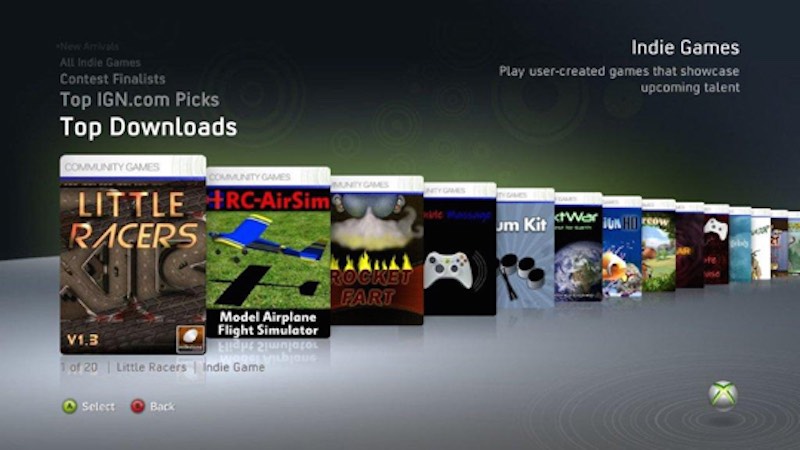 The Xbox Live Indie Games (XBLIG) programme for the Xbox 360 lets independent developers release their games on the console without the need for a publisher. Over its lifetime it has seen over 3,300 games release through it. The future of the programme was unclear considering that the Xbox One did not have a section for indie games, asking developers to sign up for the ID@Xbox programme instead. Microsoft has confirmed that it is shutting the Xbox Live Games programme.
"Today we communicated to developers that we're beginning the sunsetting process for the XNA Creator's Club and Xbox Live Indie Games (XBLIG) on Xbox 360. We're working to ensure the process is as smooth as possible and to minimise any impact for developers who are still working on XBLIG games for Xbox 360," a post on the XNA Game Studio Team Blog reads.
(Also see:Top 5 Indie Games You Should Play Right Now)
Developers have been informed that they have a year to have their games ready for release via XBLIG. Consumers can purchase them until 2017 before it permanently shuts down. Like the sunsetting of most digital initiatives, you will still be able to download and play what you've bought long after the service ends.
With developers flocking to Steam to hawk their wares, this should come as no surprise. Even more so considering features like Early Access are hugely popular in testing the validity of a game concept and ensure sustained development and support. It also highlights that most digital gaming services aren't as sustainable as they're made out to be for consumers. Which begs the question, how soon before games come with an explicit expiry date?
["source-gadgets.ndtv"]