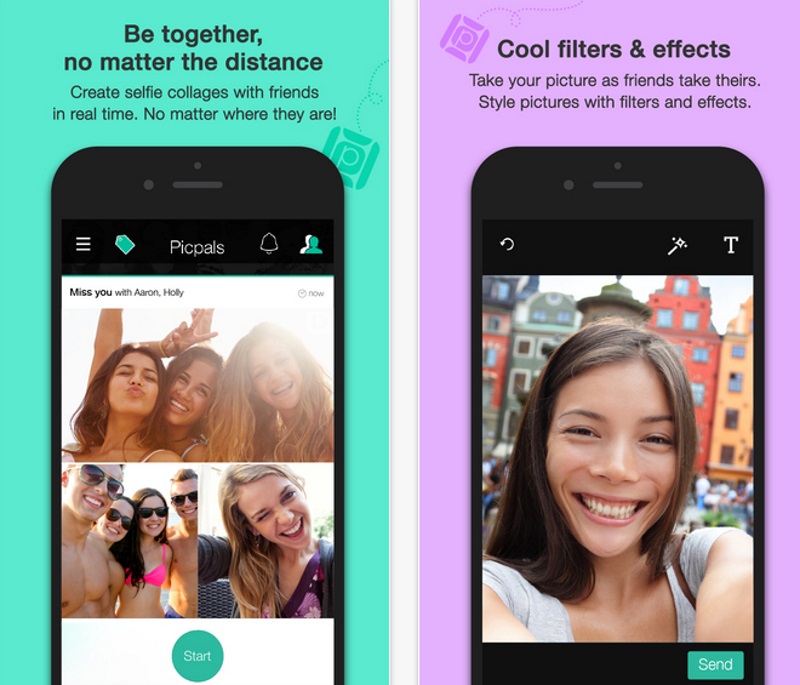 Selfie-lovers no longer need to have their friends around for a photo session, thanks to a new app that makes it possible to take joint selfies regardless of one's location.
The new app 'Picpal' is developed by a Texas-based company MyndBee, co-founded by an Indian-American Mahesh Rajagopalan, and has been officially launched on iOS and Android devices.
The app makes it possible by bringing together everyone at the same time to form a selfie collage no matter where in the world you are.
Picpal users can invite up to three friends to take their selfies along with you. They will have up to 15 minutes to respond to your Picpal request and send across their selfies to you.
The selfies can be retaken or edited using the in-built tools and text can be added also.
"PicPal combines social media, real-time collages, and the ever important selfie into one App," Myndbee said.
"Social networking has revolutionised the way we document our lives. Picpal expands the horizon of these social documentation possibilities," Rajagopalan said.
He said that Picpal takes the user away from passive interactions such as sharing, liking and commenting and makes a more engaging experience.
"With Picpal, we've created an authentic experience, connecting friends and families more intimately in real-time, no matter where they are," he added.
The app will compile all the selfies together into a single collage that will appear in your Picpal gallery.
Each collage is jointly created with your friends, which can be shared within the app or on Facebook, Instagram, or WhatsApp.
Users begin by connecting to their Facebook account, and can invite friends via Facebook or text message.
Once these friends also download Picpal, the original user can invite them to one or more collage projects.
The initial user takes a selfie and the invited contacts have one day to respond with their own.
Once finished, it can be shared in the Picpal app with all the friends who can "heart" and comment on it, then upload it to either Facebook or Instagram.
This is the first app to take social sharing into the world of social content creation. It brings selfies that may seem lame at first to become creative photos and collages you can enjoy in the future as real time photos, Rajagopalan said.
However, if your friends don't respond within an allotted time frame the collage expires.
The app is available for free on iOS and Android devices.
["source-gadgets.ndtv"]