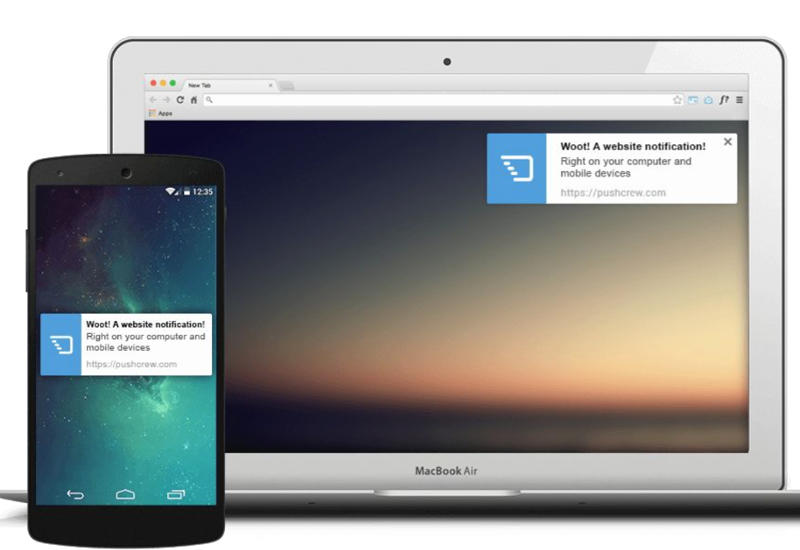 Wingify, makers of A/B Testing Platform VWO, have launched PushCrew. The feature lets any website owner send browser-based push notifications.
PushCrew helps Internet companies engage with website visitors via push notifications, sent as clickable messages, which render as app-style notifications on smartphones.
This feature can be seen on Flipkart Lite, which was launched earlier in November.
Notifications are delivered even when the visitors are not on the website. The service is compatible with Chrome and Safari for now, and will soon work on Firefox and Internet Explorer, the company said in an emailed statement.
As push notifications are strictly opt-in, the control stays with the user and translates to higher click rates when compared to email, said Paras Chopra, Founder and CEO, Wingify.
PushCrew had been soft-launched in August, and has been able to attract hundreds of businesses without any marketing, who collectively send more than 100,000 notifications per day through the service, he added.
Push notifications can be seen on Wingify's NotCrud, an initiative launched in September for the Indian product community to showcase and discuss product management, user-experience and design.
"Push notifications are also useful for information that is disposable in nature. For example, some use cases where PushCrew shines: a discount coupon that expires in a couple of hours or an offer from an eCommerce store, breaking news or stock updates, or sports, events, an alert or message from a SaaS service." Chopra said.
PushCrew is free for the first 2,000 subscribers, while premium subscription prices start at $50 for 5,000 users, and $250 for 50,000 subscribers.
Wingify had acquired US-based analytics provider Navilytics late November, and plans to turn their flagship tool into a full-featured conversion optimisation platform by early 2016.
["source-gadgets.ndtv"]