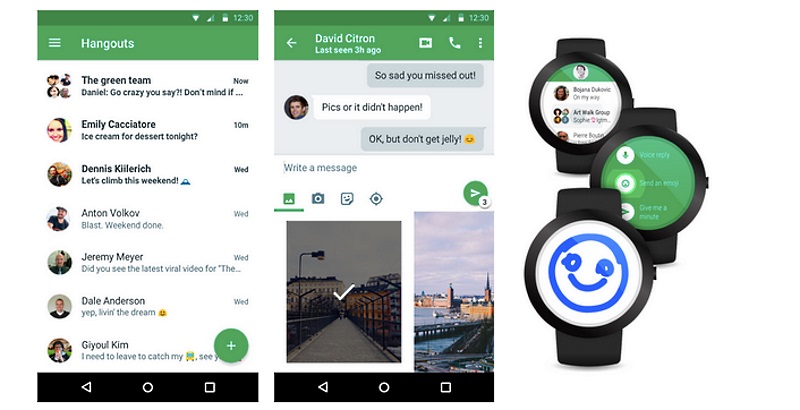 Google Hangouts received a fairly large update last month that brought the company's own Material Design philosophy to the app. Hangouts 4.0 for Android was also touted to make the messaging app "sleeker and simpler to use".
Now, several users are reporting an issue in sending and receiving MMS messages on the Hangouts app since updating to version 4.0. The Hangouts Help Forum now includes over 300 users complaining about the same issue. Google has acknowledged the issue and is now investigating it.
The forum includes several similar complaints about Hangouts app. The first user who reported the issue, Ashley Pelz, on August 11 said, "My hangouts just upgraded today and ever since I have not been able to send any MMS messages. I've tried photos and groups texts, neither work. Please help!"
Google's community manager, Chris replied saying, "Thanks for bringing this to our attention and especially for providing bug reports to help with troubleshooting–we appreciate it! I've relayed the issue to the team and they're currently investigating."
Some users on the forum have also suggested some workarounds to resolve the issue including an option to downgrade to app version 3.3 after which the Hangouts app allows to send and receive MMS. We can expect Google to roll out an update soon to fix the MMS issue on the Hangouts app.
To recall, the Hangouts 4.0 app update, apart from adding Material design, brought new floating Compose button at bottom right corner of the screen. Some of the other changes included streamlined contacts page meant to allow users to find contacts faster. On Hangout 4.0, sharing emojis, gif images, and user location was also made easier. One of the biggest highlights touted by Google was that the new version consumed less battery than before.
["source-gadgets.ndtv"]