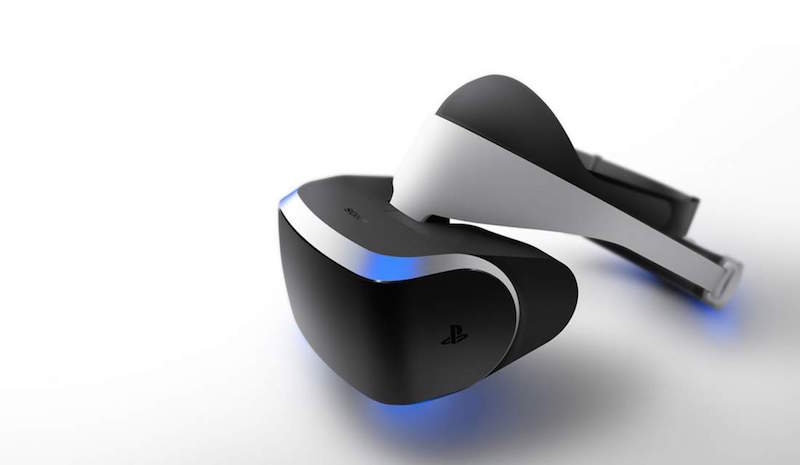 At the Tokyo Game Show 2015 (TGS 2015), Sony Computer Entertainment Chief Executive Officer Andrew House said the PlayStation VR headset is due in 2016 and will be the price of a new gaming platform.
Speaking to Bloomberg, he did not divulge how much it would exactly cost, besides saying it would cost roughly the same as a new gaming platform. That makes it safe to say it would be in the range of $400 (Rs. 25,350) for US customers. Considering that the PlayStation 4 (PS4) has a maximum retail price of Rs. 39,990, you can very well expect it to have the same price in India.
(Also see:Sony at TGS 2015: New Controllers, Hard Drive Panels, and PS4 Price Drop)
VR rewrites the rule book on how you can create games," House said. "You're seeing a large amount of interest and work happening among smaller teams, because it's possible to create something in VR that is very simple but still very magical."
While the term "magical" will forever be etched in our memory thanks to the late Steve Jobs, something tells us the choice of words is anything but a coincidence. And though we're yet to see proper execution of consumer grade virtual reality technology, what with Oculus and HTC Vive yet to arrive, Sony talking up the PlayStation VR is a sign of confidence from the troubled Japanese company.
At TGS 2015 the company had demos for games on the PlayStation VR, these included RIGS: Machine Combat League, a first person robot shooter, and monster hit massively multiplayer online role-playing game Final Fantasy XIV: A Real Reborn from Square Enix. Sony has planned to offer 10 games on PlayStation VR in 2016 alone. And yes, you will need a PS4, making that $400 price tag a whole lot more prohibitive when you count the cost of the PS4 as well.
["source-gadgets.ndtv"]