Indian rummy is one of the most popular card games played not only by Indians but card game enthusiasts throughout the world. However, there are major points of differentiation between the classic Indian rummy and other forms of rummy which are played in different parts of the world. If you want to be good at rummy, it is always better to have enough knowledge about all variants of the popular card game and how they differ from Indian rummy. The online Indian rummy games adapt from the classic rules that are followed by most of the people in the country. Let us see how it differs from other online rummy variation.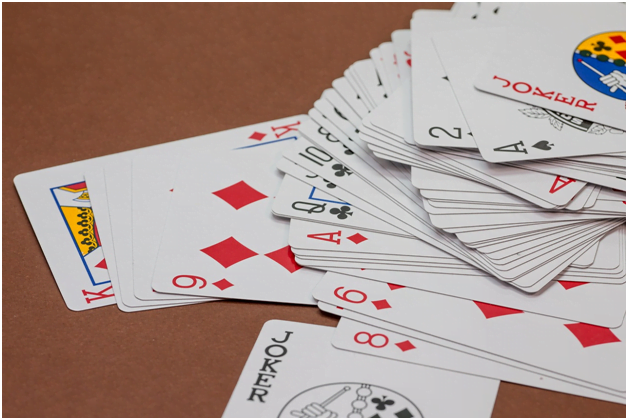 Number of Cards
The number of cards dealt in a game of Indian rummy is 13 cards and for the same reason, it is also known as 13 card rummy. However, other forms of rummy require different number of cards to be dealt and hence the rules change in a similar way. No matter whether you are playing online or with a bunch of friends, Indian rummy is played with 13 cards.
Use of Joker Card
In Indian rummy, the joker card holds a lot of significance and it can basically turn the game in favor of a particular player just by its power. Along with the normal jokers, there are wild card jokers which have their own importance as well. However, in other forms of rummy, jokers are either not used or have a lower importance. Inclusion of the joker card changes the rules of the game in a drastic way.
Value of Ace
The value of ace differs in each kind of rummy. In the online Indian rummy games, the ace can be used in two different ways. They are called as Face Cards in Indian Rummy and they hold 10 points each. However, in other variations, it holds one point or they might carry 10 points, depending on the rules of different variations.
Relevance of Sequence and Sets
In the Indian rummy format, sequences are given way more importance than sets. For a player to win, he needs to have one pure and one pure/impure sequence. However, in other forms of rummy, there is no such obligation and both, sequences as well as sets are considered equals.
Final Showdown
For the final showdown in Indian rummy, a player needs to arrange all of the 13 cards in sequence and sets. This is not the case with other kinds of rummy which usually depend a lot on individual sets and sequences. Also, the points of cards have a lot of importance and concepts like knocking exists which can be used to win the game.
The Last Words
These are the various ways in which Online Indian rummy games differ from all the other variants of rummy. Now that you know the difference, you won't be confused between Indian rummy and other forms of rummy which are widely played.