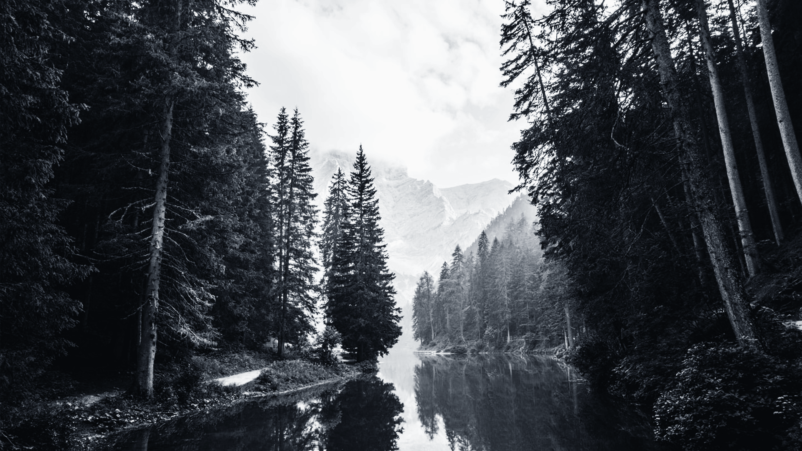 While environmental, social, and governance (ESG) issues are a relatively new area for business focus, the regulation of these subjects is even newer — and complying with evolving regulations is a challenge, especially for organizations that are still building their ESG reporting programs.
ESG regulations vary by country, and staying informed of — and compliant across — regional differences is critical for companies that do business internationally, as well as for the law firms that service them. The repercussions of non-compliance can be staggering, including large fines, poor publicity leading to a loss of public trust and, ultimately, an impact on revenue. The time to start preparing for increasing regulation is here.
Below, we've detailed the most impactful ESG regulations that are currently in effect in 2022, planned to be in effect, or have been proposed — followed by tips for how to stay on top of them with the right tools.
Current ESG regulations by geography
EU ESG regulation
The EU has raced ahead with an ambitious strategy to make ESG a central part of its financial services industry.
Sustainable Finance ESG Disclosure Regulation (in force)
The Sustainable Finance Disclosure Regulation (SFDR) is a set of sustainability disclosure obligations for asset managers and other financial markets participants, intended to increase clarity and transparency about the sustainability risks of their products and services. The SFDR aims to balance financial markets participants' capability to pursue financial growth while also combatting greenwashing. Its main provisions (Level 1) have applied since March 2021 with Level 2 in effect from July 2022 onward.
Compliance with this ESG disclosure regulation can be a challenge for asset managers and other market participants, as accessing ESG data and complying with complex disclosure requirements are resource-intensive tasks. Failure to comply with the SFDR will result in administrative sanctions or fines that will vary depending on the individual member states' regulations. For larger firms, the challenge primarily lies in gathering and assessing the enormous amounts of data needed to determine compliance. For smaller organizations, the challenge can be a lack of dedicated staff and a relatively larger cost of maintaining compliance due to economies of scale.
Taxonomy Regulation (in force since January 2022)
To provide companies, investors, and policymakers with a shared understanding of environmentally sustainable activities, the EU has established a classification system: the EU Taxonomy. This taxonomy has been in force since January 2022, allowing market participants to invest in sustainable assets with greater confidence.
The EU Taxonomy Regulation includes mandatory requirements on disclosure for companies (both financial and non-financial) and market participants, like asset managers, alike. Companies must disclose to what extent they meet the criteria laid out in the Taxonomy, and financial market participants must disclose the extent to which their financial products meet the same criteria.
Corporate Sustainability Reporting Directive (proposal)
The CSRD will amend the existing Non-Financial Reporting Directive so that more companies will be affected (49,000 instead of the current 11,600) and more detailed disclosure of the extent to which their activities are sustainable will be required. This will support the overarching European Green Deal, which aims to make the EU a net-zero greenhouse gas emitter by 2050. The Commission plans to adopt the CSRD by the end of 2022.
Supply Chain Directive (proposal)
The EU Parliament has drafted a resolution with recommendations for the Commission to introduce mandatory human rights, environmental and governance due diligence across an organization's value chain. This follows individual Member State legislation aiming to combat modern slavery and human trafficking, most recently Germany's 2021 Lieferkettengesetz.
Green Bond Standard (proposal)
The Green Bond Standard is a proposal to introduce a voluntary framework aiming to set a 'gold standard' for how companies and public authorities can use green bonds to raise funds on capital markets while complying with sustainability requirements and protecting investors.
US ESG regulation
The US has traditionally relied on voluntary, private-sector-led ESG guidelines, where compliance was driven by market competition and stakeholder engagement. Since the beginning of the Biden administration, ESG has become a greater priority for policy makers.
Enhanced climate risk disclosure requirements (proposal)
SEC chair Gary Gensler has signalled commitment to mandatory climate-related disclosure rules for public companies, including enough detail for investors to obtain consistent, "decision-useful" information on the climate risk of companies they may invest in.
Prudence and Loyalty in Selecting Plan Investments and Exercising Shareholder Rights (proposal)
This Department of Labor proposal would reverse Trump-era regulations which stated that certain retirement investments should be chosen "based solely on pecuniary factors." The proposal would instead expressly permit ESG considerations when selecting investments or exercising shareholder voting rights on behalf of ERISA (Employee Retirement Income Security Act) plan participants.
Nasdaq Board Diversity Listing Rules – 5605(f) and 5606 (in force)
In August 2021, Nasdaq's proposal to amend its listing standards to require board diversity disclosures for listed companies was approved. The standards that are now required include reporting on board-level diversity statistics (reported annually) and having either a minimum of two diverse board members or a public disclosure of why they have not met the minimum.
GRI Standards (in force from January 2023)
The GRI Standards are an easy-to-use modular set of standards related to many ESG topics: human rights, environmental due diligence, etc. The GRI Standards can apply to public or private organizations of any size.
SASB Standards (in force since 2018)
SASB's standards are a set of ESG-related issues that are relevant to financial performance for 77 industries and help companies disclose sustainability-related information to investors. SASB is a non-profit that was founded in 2011 to establish a common language about finance and sustainability for investors and businesses.
The Asia-Pacific Region
Establishing taxonomy systems
ESG regulation across the APAC region is fragmented, with no consistent taxonomy and lax adoption of the ESG frameworks in use across other regions. Despite this fragmentation and inconsistency, ESG is high on business leaders' agendas. Over 90% of respondents to a recent Baker McKenzie study in the region stated that ESG is "at least part of the discussion" during decision-making on M&A.
In November 2021, the ASEAN (Association of Southeast Asian Nations) released the first version of its taxonomy for sustainable finance, which will act as a framework for partnership and discussions between the public (government) and private sectors. More information is available here.
China ESG Regulation
China is cooperating with the EU to align green investment taxonomies across the two markets, aiming to create a jointly recognized classification system for environmental credentials.
["source=bryter"]