These days, people think that their data is more secure in digital format as comparison to paper file. It is need of everyone to use laptop or computer for their work to store data in forms of files. But, fact is that your data is secure in laptop or computer till laptop is working properly. Any small change in any part of the computer like hardware or software may increase chance of corrupting your data. You can store any type of data in computer or laptop like graphics, images, audio, video, document file, excel file, paint file, emails, contact and others. if your stored data is lap[top is corrupted due to any reason, you will not be able to use it and this will be very critical situation for you. If you do not have backups of your all stored data then your whole world will be zero.
If you have lost your data, do not worry too much about your data. There are many solutions here that will give you back your lost data in accessible form. You will have to use file recovery software for getting back your lost or corrupted data. You may use EaseUS data recovery software that is designed with all latest features. You can access it simply without any third person involvement. EaseUS is data recovery Software Company that allows you to download data recovery software from their official site. Free and paid version available here for users. If you are not able to afford paid version, download free data recovery software.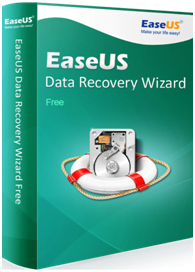 As people use different operating system according to their need, so do not worry about this. You will get data recovery software  available for all operating system like Windows, Android, iOS and MAC. Data recovery software from EaseUS support all devices like hard disk, pen drive, digital camera, CD, mobiles, laptops, computers and memory cards. This software has more positive reviews and ratings from billion of users. Before installing it in your system, if there is any doubt in your mind you can check all reviews. Your lost data will be recovered in two scanning modes: quick scan mode and deep scan mode. Your data will be recovered by scanning your system and EaseUS works on two scanning modes.
Deep scan mode: you must choose deep scanning mode, if you want to recover your data or file that have been lost more than three or four days ago. Launch EaseUS data recovery software in your laptop and choose deep scanning mode and also choose which type of file you want to choose. Your lost data or file will be in front of you within moments. Save your required file at another location or drive in your laptop and clear all search result.
Quick scan mode: when you launch EaseUS data recovery software, you have to choose your scan mode which is quick scan mode. In this scanning mode, you can recover your files those have been lost either two or three days ago. Result will be on your laptop screen. Choose your file that you want to recover and save it at another location in your laptop.