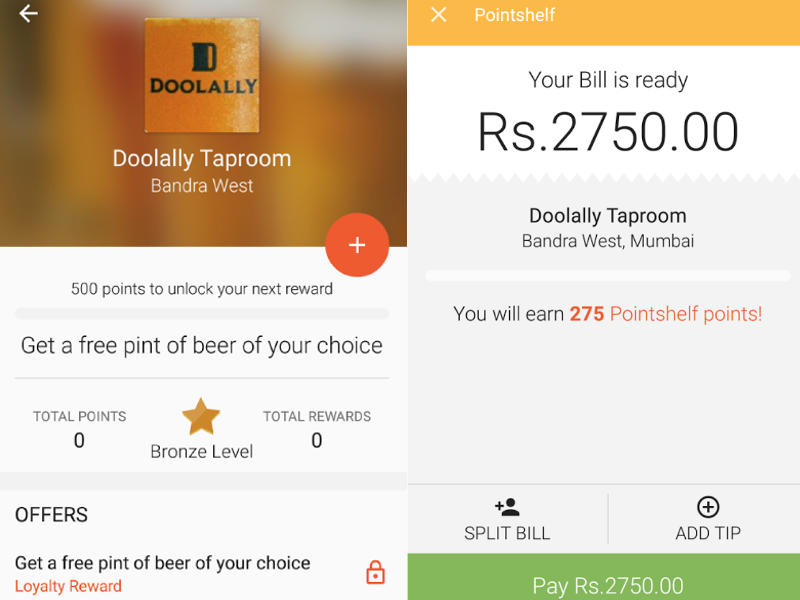 Mumbai-based Wallet based mobile payments app Pointshelf announced plans to integrate Bitcoin wallets on Twitter Wednesday.
Shiladitya Mukhopadhyaya, Co-Founder at Pointshelf, said that his app is focused on connecting merchants and customers, focusing on the F&B (food and beverage) sector at the moment.
"We want to be the universal payment app for dining out and the F&B sector. We want to make the experience seamless, and are interested in providing the customer a wider range of options, and taking the brunt of whatever regulatory or exchange rate that may happen," Mukhopadhyaya said, speaking to NDTV Gadgets.
Launched first as a loyalty platform, the Mumbai-based firm pivoted to a full-fledged payments platform this year, and has a base of 80 merchants and 12,000 apps downloads on Android and iOS. The firm plans to roll out Bitcoin integration starting with a small private beta next month.
"What we're seeing is that consumers at the top of the pyramid would want to use these new age payment options as much as a Paytm or a MobiKwik wallet." Mukhopadhyaya said. "What we're building is an intermediate layer where we'll be able to take Bitcoins from our customers, change it into their rupee value, and transfer it to the merchant," he added.
When comparing his solution to Bengaluru-based payment's solution Momoe, Mukhopadhyaya said that his app lets users split a bill based on what they ordered.
"Our focus is in the F&B sector as my belief is that offline transactions are maximum in this space, and going forward, it will be all the more so," he said.
["source-gadgets.ndtv"]