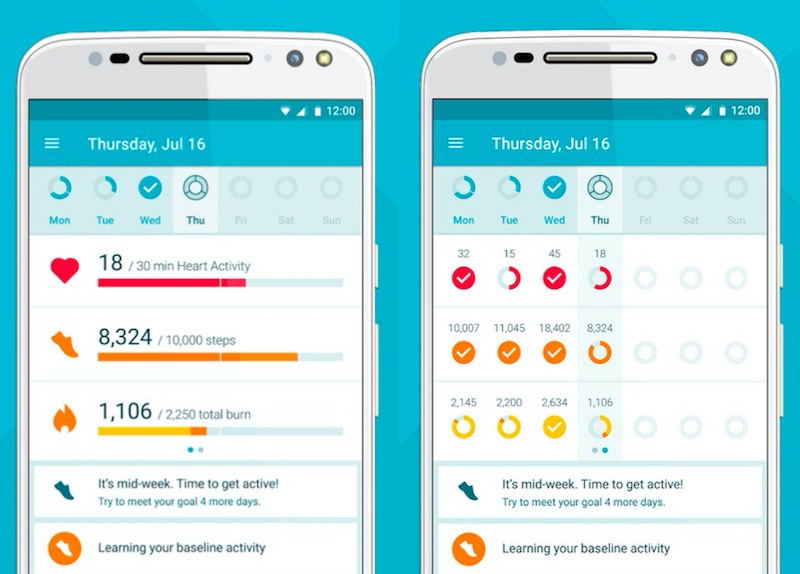 It's no secret that fitness-centric features are prevalent on the new Moto 360 smartwatch. However, the features were only accessible on the smartwatch itself, and not the connected smartphone. Motorola has now released the Moto Body app on Google Play, aiming to make it easier for Android users to track step, heart rate among other things. Moto Body was previously available as a baked-in feature in the Motorola Connect app, which has also received a major update.
Moto Body gleans a range of data from one's smartwatch including steps, activity, heart rate, distance travelled, and the amount of calories burned among others, and displays it in form of pictorials to make it easier for the wearer to make any sense out of it. The app also lets one compare the result with their previous performance to check progress. In addition, the app also offers fitness tips and insights to help out wearers. Moto Body works with any smartphone provided it is running Android 4.3 or any above version. There's no Moto Body app for iOS, however. Also, the app doesn't work with other Android Wear smartwatches.
Separately, the Motorola Connect app has received a major update to add an improved user interface. It now comes with a number of "Dials" or watch faces that can be customised. Other than that, it retains several Motorola-specific features for company's smartphones. It works with Moto 360, Moto Pulse, Moto Surround, Motorola Power Pack Micro, as well as Motorola PC Extension.
["source-gadgets.ndtv"]