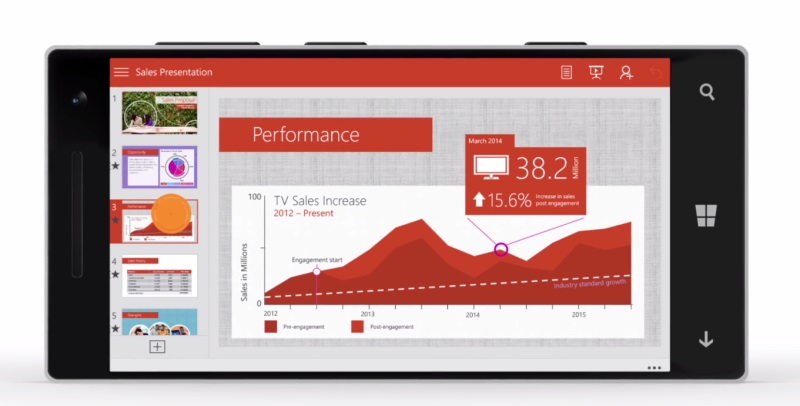 The Redmond-based technology major Microsoft on Wednesday said that all users who have a subscription of Office 365, which is a cloud-based service, will get the new Office 2016 for free.
Other users can purchase the new suite, which is available in 14 Indian languages and 47 languages globally, starting Wednesday.
(Also see: Microsoft Office 2016 Launched: Top 10 New Features)
"Starting today, Office 365 subscribers can choose to download the new Office 2016 apps as part of their subscription. Automatic updates will begin rolling out to consumer subscribers next month," the company said.
The Office 365 Personal edition (for one user – one PC + one Tablet + one Phone) costs Rs. 3,299 per annum and Office 365 Home (for five users – five PCs + five Tablets + five phones) is priced at Rs. 4,199 per annum.
"The Office 2016 for Business, which comes in two formats – Standard and Professional Plus, will cost the customer Rs. 24,844 and Rs.33,911 respectively," Microsoft said.
The mid-range Office 2016 Perpetual suite will be available at Rs. 5,999 for the Students edition and Rs. 18,499 for Business edition.
The Office 2016 suite comes with 1 tera-byte of OneDrive cloud storage which will be soon scaled up to unlimited space, according to Alok Lall, director of Microsoft Office Division, India.
The company also said that the new version of software productivity suite will increase efficiency and productivity of various organisations and individuals.
"Keeping in line with chief executive Nadella's idea of making the company 'mobile first, cloud first', Microsoft's new Office 2016 has been configured in such a way that it will not only break through the work-space-time continuum making way for increased productivity and efficiency but also encourage more BYOD in the country," Lall told IANS at the sidelines of the launch event.
"At Microsoft we are also capable of deciding and handling management rights, privacy of different files, which means the administrator can choose how much of what file or resoucrce he wants the user to see or edit," he explained, adding that "this is going to encourage more BYOD as it saves time and cost for several enterprises especially small and medium businesses (SMBs)."
The new version of the software productivity suite also works with other mobile devices on three different popular platforms letting users pick up from where they left off at another device.
"Today, with the launch of Office 2016 we endeavor to provide our users with a connected set of apps and services designed for modern working and collaboration which they can access easily use across platforms and devices," Karan Bajwa, managing director, Microsoft India, said.
"Multi-platform and device compatibility further makes access to the product easier and more seamless, simplifying collaboration across environments. Enhanced collaborative functionalities and built-in intelligence feature for most of the Office products will definitely make the user experience smarter," Pari Natarajan, chief executive of Zinnov management consulting, said.
The company, which aims to connect another million people via the new MS Office, also said that it was aiding enterprises in adoption of the new office. "We have a nine-month roadmap for new changes in the MS Office ecosystem which the chief information officers (CIOs) can see and act accordingly," Lall said.
"The huge demand for devices in the country and services demand from enterprises especially SMBs combined with growth of unstructured data will aid the sales of the new software suite," he explained, saying "integration of Windows Continumm, Hello, Cortana and Skype will add to the experience of the consumer."
Although the technology major may be focused on collaboration, Sanchit Vir Gogia, chief analyst of Greyhound Research, said: "While the product is definitely a hit and significantly refined from previous version, integration (the lack of it) between various products is still slightly broken and can take users some time and experienced hands to get around the issue."
"SMBs will find this exciting but need to be careful about choosing the right skew that fits their organisational needs today and in near-future – else, they can well be overpaying for the products," he added.
["source-gadgets.ndtv"]