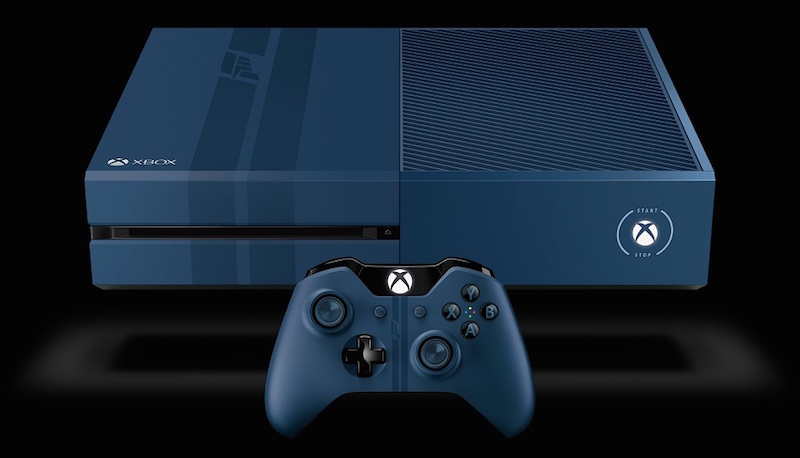 The Xbox One has been available in India for a year. And to celebrate this, Microsoft will be making three new bundles available for India that can be pre-ordered Friday on Amazon India and will be available from October 2.
First up is the Forza 6 Limited Edition console. It sports a 1TB hard drive, wireless controller, a digital copy of Forza 6 – which we found to be a rather compelling game despite some minor niggles – and most importantly, a slick blue paint job.
(Also see: Forza Motorsport 6 Review: Taking Pole Position)
Second is the 1TB EA Sports FIFA 16 Bundle. It comes with the obvious 1TB hard drive, and a FIFA 16 download code along with three FIFA Ultimate Team Loan Legends, and a year's worth of EA Access – EA's game subscription program. Both the Forza 6 and 1TB EA Sports Xbox Ones will cost Rs. 39,990. Not bad at all considering the value thrown in.
And if you're looking for something cheaper, Microsoft also announced the Xbox One Gears of War: Ultimate Edition Bundle for Rs. 34,990. It consists of a 500GB console, digital download for Gears of War: Ultimate Edition, early access to the 2016 Gears of War 4 Multiplayer Beta, and a cosmetic downloadable skin for multiplayer use in Gears of War: Ultimate Edition known as the Superstar Cole multiplayer skin.
(Also see: FIFA 16 Review: Inclusive, but Is It for Everyone?)
"Games and gamers are at the centre of everything we do and we're always looking to offer the best ways to play on Xbox. With the launch of these bundles, we have taken into account the feedback that we received from our fans in India and added more storage to their consoles. This year, we're delivering the greatest games lineup in Xbox history and we're committed to delivering gamers the experiences and value they can't find on any other platform." said Anshu Mor, Director Interactive Entertainment Business, Microsoft India, in a prepared statement.
(Also see: Gears of War: Ultimate Edition Review – Worth Playing Again?)
Microsoft has not confirmed if the consoles will see their way to offline channels. The move may entice users away from Sony's rival platform, but with Sony dropping price on the PlayStation 4 (PS4) next month and bringing in the 1TB PS4 as well, those looking to upgrade from a PS3 or Xbox 360 have a lot to choose from, keeping in mind that some of Microsoft's exclusives are the most expensive of the bunch.
["source-gadgets.ndtv"]