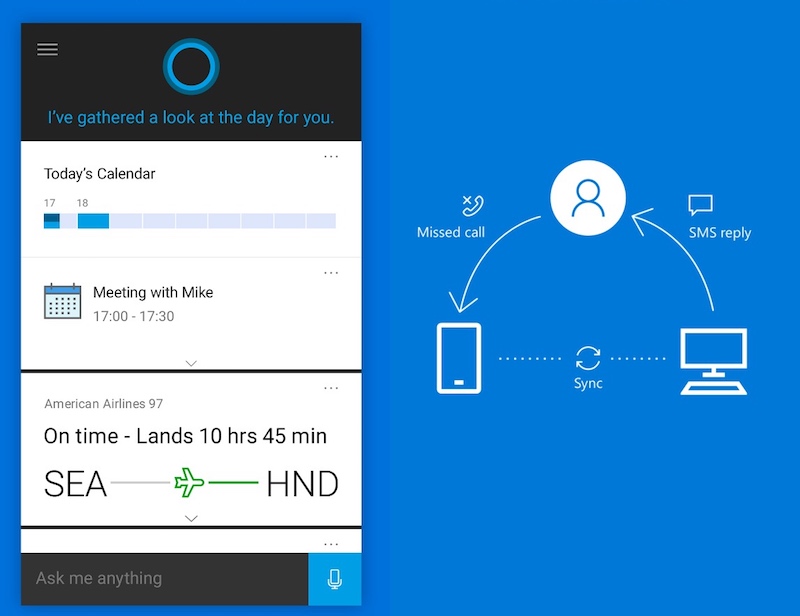 Microsoft's voice-based virtual assistant Cortana, which ships with every Windows 10 computer, is now available as a general release Android and iOS users in select region. After months of testing, the company announced on Wednesday that Cortana is out of beta ready to be used on rival mobile platforms. It will serve as a companion app to Windows 10 PCs.
Earlier this year, Microsoft announced that it will be bringing Cortana to devices running Android and iOS. The Android public beta of it kicked off in August, and a limited beta rollout on iOS began last month. While both the versions have left testing phase, they are still only available to users in the United States and China for now.
(Also see: Microsoft Cortana Now Available in India With Indian Voice, Accent Support)
As you may imagine, Cortana on these platforms isn't as powerful as it is on Windows Phone. It is because Android and iOS don't offer as much integration to third-party apps, which limits the things Cortana could do on your device. (To be fair: Windows Phone wouldn't offer as much integration toGoogle Now or Siri, if either of the services ever arrived on the platform).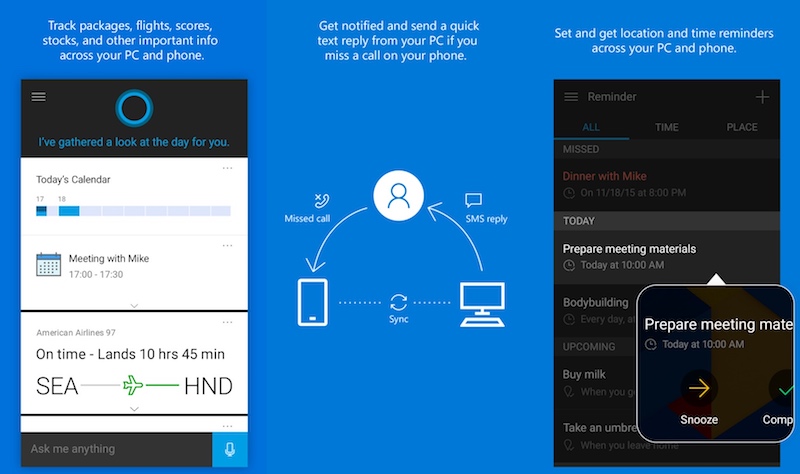 "While the Cortana app is fully-featured, there are some things Cortana can do on Windows phones that aren't currently possible with iOS or Android," the company explained in a blog post. "This includes toggling settings or opening apps, and the ability to invoke Cortana hands-free by saying 'Hey Cortana.'"
The company insists that it is working on ways to make Cortana more powerful. More on this later. But largely, the app currently is here to serve as a companion app for your Windows 10 computer. The idea is to sync your work on both platforms so that you can keep track of your reminders, meetings, package deliveries etc., on your phone as well.
On the sidelines, the company noted that Cortana is also available on Cyanogen OS powered devices, continuing a partnership announced earlier this year. The two companies are working closely to give Cortana more accessibility with the core components of Android operating system. For instance, you can say 'Hey Cortana' from any screen, or while working with any app and have it make a call for you or something else. The functionality is similar to Google Now, which can also be activated while on any other app. The company says that it will release Cortana to more Cyanogen OS-powered devices early next year.
["source-gadgets.ndtv"]