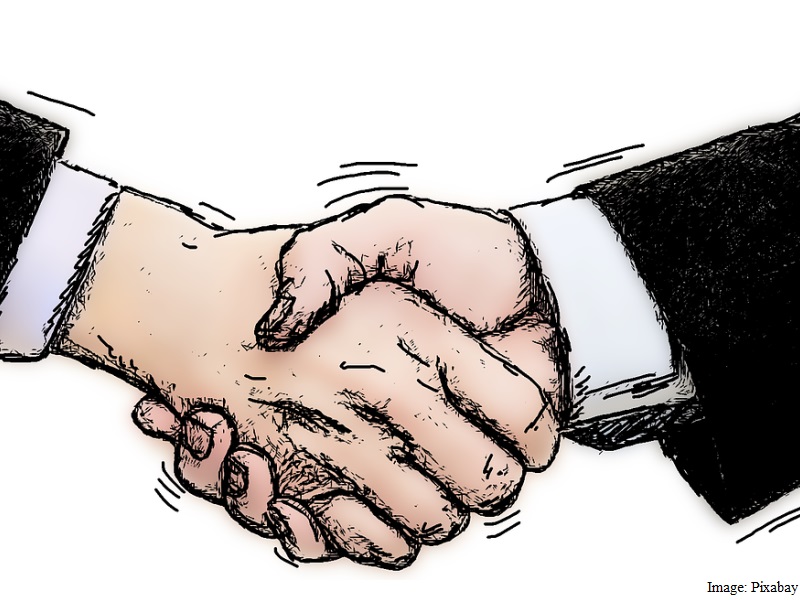 India and Britain will collaborate to create a 'FinTech bridge' between the two countries, a top visiting dignitary said here on Wednesday.
Led by Alok Vajpeyi and Britain's Startupbootcamp, it will encourage close partnership and investments in Britain and Indian FinTech companies, and help them expand globally.
Fintech is a fast-growing area of business, providing IT solutions in the financial services industry and whether their focus is financial inclusion or access to lending, said Britain's Minister of State for Trade & Investment Francis Maude.
The important announcement will be at the IIT Bombay later Wednesday before over 200 students, faculty members, and select entrepreneurs, when Lord Maude will also visit the National Centre for Aerospace Innovation and Research (NCAIR) who are collaborating with the University of Sheffield and using tailored IT platforms created by Britain's Delcam.
Earlier on Wednesday morning, Maude signed a MoU between Healthcare UK and the Maharashtra government, paving the way for a wide range of healthcare issues, including professional skills development, digital healthcare and motorbike ambulance services.
Later in the evening, Maude is scheduled to meet key existing and potential investors in Britain, including Cyrus Mistry of Tata Sons, often cited as Britain's "largest manufacturing employer," and Indiabulls' Sameer Gehlaut, besides visiting the Cipla's laboratory facility in Vikhroli, Mumbai.
In New Delhi, he will deliver a keynote address as the India-UK Business Convention, extending support for business collaborations and innovation between the two countries.
He will be joined by British Secretary of State for Business, Innovation and Skills, Sajid Javid. A meeting with senior Indian ministers will also take place.
Their visits come in advance of Prime Minister Narendra Modi's visit to Britain in November, who has described India's engagement with Britain as an 'unbeatable combination' in forging successful partnerships with immense benefits to the two nations
["source-gadgets.ndtv"]