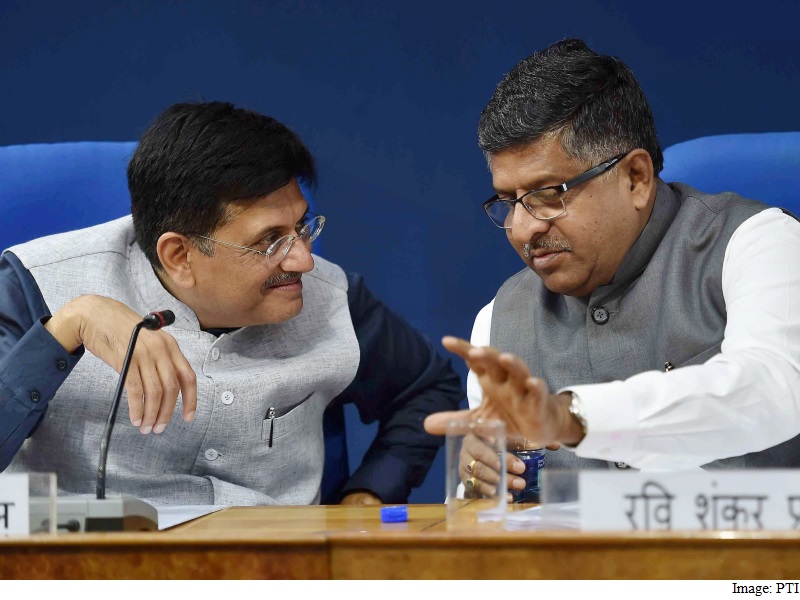 The Cabinet Wednesday cleared spectrum trading guidelines under which telecom operators will be able to sell radiowaves to other service providers, a move that will help address the problem of spectrum shortage.
"Cabinet has approved spectrum trading today. Telecom sector has been demanding it for optimum utilisation of spectrum," Telecom Minister Ravi Shankar Prasad said here. As of now only government is allowed to allocate spectrum to telecom firms through auctions.
The decision move is expected to increase efficient use of radiowaves by enabling telecom operators, who have a low subscriber base or unutilised spectrum lying with them, to trade in radiowaves.
"The ownership right will be of government of India. That right of trade he can trade with someone else fully between two service providers," Prasad said. For entering in trading agreement, telecom operators will not require prior permission from government but the company will have to inform licence issuing authority 45 days before entering into trading agreement, the minister said.
The seller and buyer entering into trading agreement will have to give an undertaking that their pact is in compliance to all rules and regulations. "In sample check if it is found that undertaking is wrong then action will be taken including cancellation of trading agreement," Prasad said.
The trading is also expected to indicate market rate of radiowaves. At present it is determined only through auctions conducted by the government. "Spectrum trading has been permitted in all the bands," Prasad said. Trai has suggested that telecom companies will have to trade spectrum at service area level and not a portion of it.
The minister said that it will address the non-contiguous spectrum issue and allow telecom operators to provide better service. Prasad said telecom operators will be able to trade spectrum allocated to them under old licensing regime after liberalising it by paying market determined price.
"Auction purchased spectrum can be straight away go for trading. The buyer will have to pay 1 per cent trading fee which will be calculated based on market rate or previous auction price whichever is higher," Prasad said.
The regulator had recommended that spectrum trading will not change its original validity period for which it has been allocated to a telecom company. It has also recommended a lock-in period of 2 years on spectrum that a company acquires through auction or trading before it can trade it further.
["source-gadgets.ndtv"]