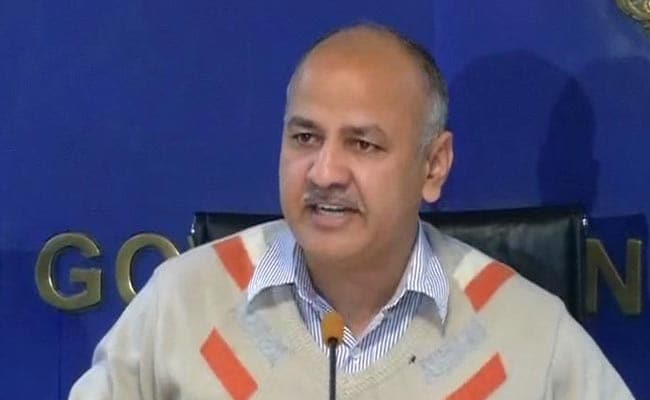 NEW DELHI: 
In a stern move, Delhi government is likely to stop annual increment of principals of around 100 government schools for two years for not keeping their institution premises clean.
In November this year, Deputy Chief Minister Manish Sisodia who holds the Education portfolio had directed principals to keep school premises clean saying that under FR-16, there is also a provision of stopping increment for two years. The government said it was a "sin" to make children sit in dirty classrooms.
"Around 1,000 government-run schools had been given a deadline of December 10 to maintain cleanliness in their premises. After the deadline, a mobile app was developed for inspection by SMCs on the lines of Swachh App.:
"On basis of pictures shared by 225 inspecting SMC teams, 15-20 per cent of schools were found violating the government directives. Hence, I have asked department officers to stop increment of principals, who did not follow directives, for two years," Mr Sisodia said in New Delhi.
He said that School Management Committees (SMC) had found 15-20 per cent of government schools as "defaulters" during an inspection.
Mr Sisodia said that each SMC having parents as team members was assigned to inspect 4-5 schools to check cleanliness.
He said that government has also plans to develop a 'School Village', which will have 10 schools specialized in different categories like science, sports, commerce, in North-East Delhi.
"For the first time, Delhi government will come out with School Village where around 10 schools specialized in various fields will be constructed.
"Government has found 30 acres land for developing School Village in North-East Delhi. It may take around one year to complete the project," the minister said.
He said the government is also contemplating to introduce chip-fitted school identity cards for students, which will be connected to sensor-based CCTV cameras installed in institution premises, to keep a check on bunking of class by students and sharing the information with parents.
He also added that government is constructing 8,000 new classrooms in 25 schools buildings to accommodate increasing numbers of students and the project will be completed in next year.
["source-ndtv"]