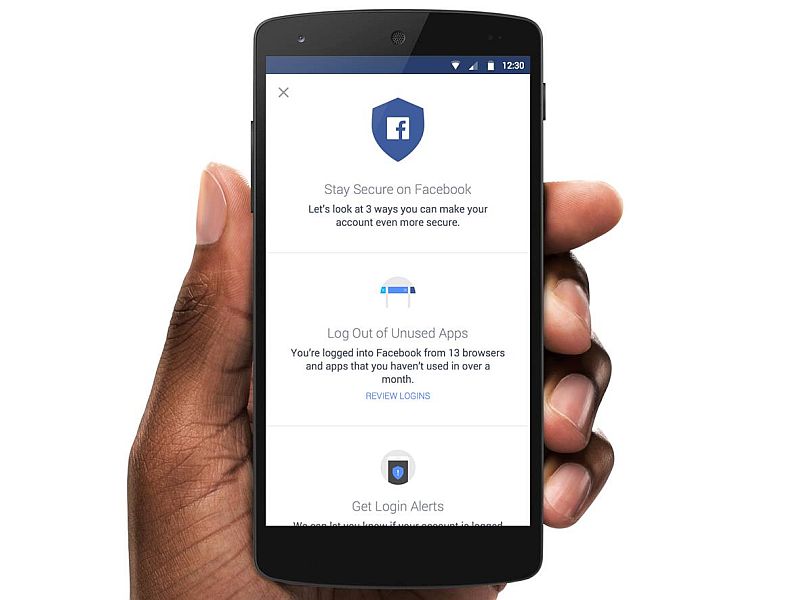 Facebook, after rolling out Security Checkup tool on desktops this July, has now introduced the feature for Android users. Facebook also confirmed that the Security Checkup Tool will be introduced on iOS next; though it has not announced a time-frame for the release.
The tool will allow users discover and utilise the security controls available to them even on a mobile device, apart from desktop. The tool offers users three steps to secure their account. Facebook's Security Checkup Tool helps users to log out of Facebook from browsers and devices where they haven't used the social network in a while. The tool also offers an option to turn on Login Alerts to notify if in case someone else tries to log into account from a new computer or phone. The notifications would come as emails or a regular notification whenever a new device or browser is used to log in to Facebook's user account. The third step offers some tips to users for creating stronger passwords.
The Security Checkup tool on Android device or desktop can be accessed via the Facebook Help Centre.
The company confirmed the rollout via its website, and Melissa Luu-Van, Product Manager, said, "Starting today [Tuesday], you can use the Security Checkup tool on your Android device to review and add more security to your account."
The social platform stresses that the Security Checkup tool that was made available to desktop userswas popular with users across our global platform.
A recent report suggested that the social network firm was testing live video option with a limited number of its US audience with iPhones. The option will enable users to broadcast live videos as it happens.
["source-gadgets.ndtv"]