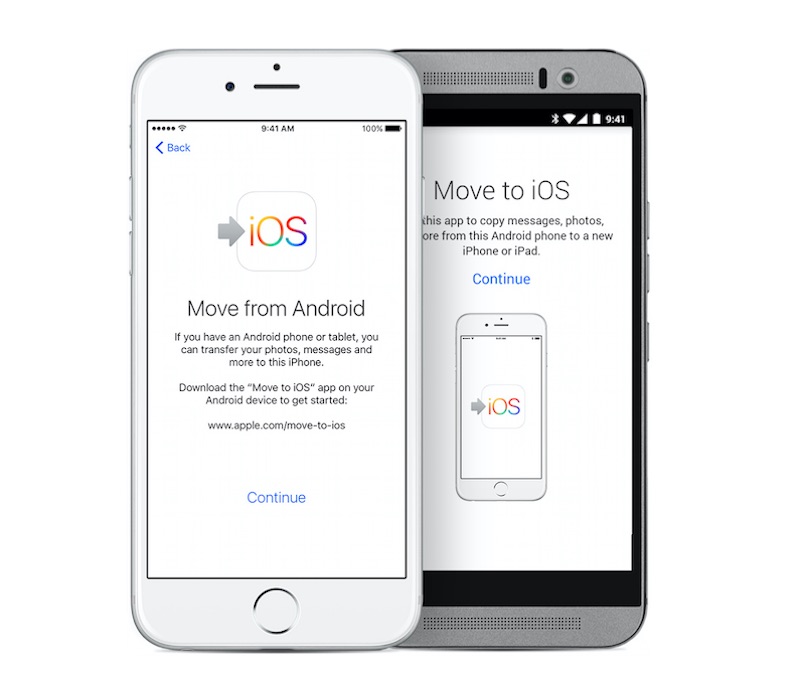 The day is finally here. Apple has just released an Android app. No, it's not Apple Music for Android – that's coming later this year. Called Move to iOS, the app instead focuses on making it easier for Android users to easily jump ship to iOS devices.
The Move to iOS app, first announced at WWDC 2015, allows users to seamlessly transfer their data (from media to messages to contacts) from Android smartphones running version 4.0 and above to an iPhone, iPad or iPod touch running iOS 9.
Apple loves to boast about winning Android users at its earnings call, touting the number of people who have recently moved to purchase an iOS device. Having an official app on Google Play could boost its efforts. Here's how the company describes it.
"Everything about iOS is designed to be easy. That includes switching to it. With just a few steps, you can migrate your content automatically and securely from your Android device with the Move to iOS app. No need to save your stuff elsewhere before switching from Android. The Move to iOS app securely transfers all kinds of content for you."
This is how it works: you purchase an iPhone, or iPad, or iPod Touch. While setting it up, you will find a new option to transfer data from your Android handset. Upon clicking on which, you are provided with a 10-digit code that you feed to Move to iOS app on your Android device. The two devices now start talking to each other and begin transferring data.
The Move to iOS app will migrate your contacts, SMS texts, photos, bookmarks, email-accounts, and calendars among other data. But don't expect it to export the purchases you've made in Google Play to App Store. You will have to make separate payments for all the paid apps you want to use on your iPhone or iPad.
["source-gadgets.ndtv"]