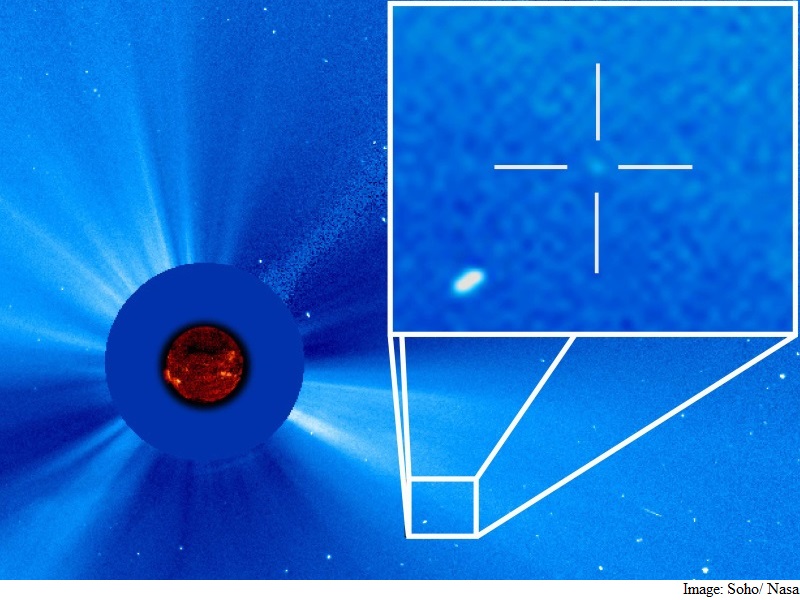 The Solar and Heliospheric Observatory (SOHO) – a joint project of the European Space Agency (ESA) and Nasa – has discovered its 3,000th comet, cementing its standing as the greatest comet finder of all time.
The 3,000th comet was originally spotted in the data by citizen scientist Worachate Boonplod from Samut Songkhram, Thailand, on September 13.
"I am very happy to be part of a great milestone for SOHO's comet project. I would like to thank SOHO, ESA and Nasa for making this opportunity possible, including other fellow comet hunters who I have learned a lot from," said Boonplod in a statement.
SOHO's mission is to observe the sun and interplanetary space, above Earth's atmosphere that blocks so much of the Sun's radiation.
From there, SOHO watches the solar disk itself and its surrounding environment, tracking the constant outward flow of particles known as the solar wind, as well as giant explosions of escaping gas called coronal mass ejections (CMEs).
A cadre of volunteer amateur astronomers dedicate themselves to searching the SOHO data.
While scientists often search SOHO imagery for very specific events, various members of the astronomy community choose to comb through all the imagery in fine detail.
The result is that 95 percent of SOHO comets have been found by citizen scientists.
"The people who have found comets represent a very broad cross section as the program is open to anyone who has interest," added Karl Battams, solar scientist at the Naval Research Laboratory in Washington, DC.
More than just a celebrated bright vision in the night sky, comets can tell scientists a great deal about the place and time where they originated.
["source-gadgets.ndtv"]