Technology's shortcomings have less to do with technology and everything to do with us.
Technology is sexy.
On the one hand, it's fun, which appeals to our adventurous and excitable natures. Drones, in-home personal assistants, cobots (collaborative robots), virtual reality — and this is just the tip of the digital iceberg. On the other hand, it's practical. Could you imagine life without a smartphone, fitness tracker, or computer? Or, at work, efficient CRM software and collaborative communication tools?
Whether it be for personal convenience or professional efficacy, there is a piece of technology for almost everything and everyone. Yet, when we talk about tech, we only talk about its sexy side: the progressive developments that make headlines because they make our lives easier. Let's celebrate these innovations, but let's not forget that technology isn't a driver of success — we are.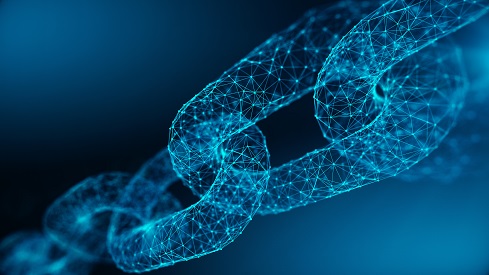 What we don't talk about, and what we need to talk more about, is the people side of automation. This is especially true as the corporate world becomes increasingly more digitized. We've seen what technology is capable of, but we risk impeding its mass adoption unless humans and technology can co-exist in the workplace. If we (I'm talking to you, IT leaders) don't make this a priority, your employees, your customers, and your bottom line will suffer.
Digital Darwinism: Will your company survive?
I know this sounds a bit facetious, but it's not. Everything that can be digitized in the future will be digitized. In other words: technological implementation isn't a choice, it's a survival strategy. Widespread digital adoption is transforming organizations and entire industries, but this also puts immense pressure on leaders to keep up. You just simply can't afford to fall behind. Remember what happened to Blockbuster and Kodak?
Leaders must understand two things about digitization: its significance and its implications. Technology changes the way we work, yes, but it will also continue to accelerate the rate of internal and external changes that need to happen for companies to keep up. When (not if) this happens, leaders need to be prepared.
Any implementation, but especially fast-moving usage, demands unique skill sets from internal staff, transformative leadership strategies, and heightened organization. It's not enough to introduce technology into your existing organization, it must inform a completely new business model. Digitization should guide your hiring process, your management training, and your services. If you don't have technologically savvy people in your office, or your customers don't know how to operate your technology, it's like having no technology at all.
Human-first, not tech-first
Technology is truly astonishing and, for most people, relatively straightforward to use — at least after a bit of trial and error. This is why most leaders enforce technology-first business models. The faster you can move on advancements, the better off you'll be in the long-term, right? Wrong.
Not only is it impossible to keep up with the roll out of new software, apps, and devices, but technology is only transformative in the right hands. Technology should never be a pain point for your company, as it's the human-side of digitization that poses the biggest threat to your sustainability. This is why technological transformation should also be viewed as human transformation.
Fewer than one third of digitization efforts succeed. It's not realistic (or smart) to throw a bunch of tech at your organization and hope something sticks. Digitization is deliberate and purposeful. So, where can you start? With your employees. Familiarize yourself with each team member's strengths and weaknesses and start with technology that complements your current processes. As you hire employees with different skill sets, you can expand your efforts with more elaborate innovations.
Look the part
Few leaders need convincing that digitization should (and will be) their futures. In fact, most leaders expect technology to deliver growth and cost efficiencies of 5% to 10% in the next few years. A promising target, but few actually see that growth. The ones who don't? They're the leaders who don't view digitization and human ability as one in the same.
If you want to be a successful, digitally-forward company, then you must look the part. Skilled employees, a culture built on collaboration, incentives for creative problem-solving, these practices should all be evident in an innovative organization. And digitization should also be evident in your business strategy.
How are you using technology to enhance the customer experience, or respond to changes in consumer behavior? Are you exploiting other digital trends and opportunities in or outside of your industry and using that to your (competitive) advantage? Don't just implement technology for technology's sake. Focus on what drives innovation, prioritizes personalization for employees and customers, and that simplifies, not complicates.
Digital transformation has made it possible for consumers to connect with people, places, and products from all over the world. But it doesn't stop there. It has also cultivated an interconnectedness within the corporate world where professionals, customers, and processes are all bound together. How can you achieve this fluidity at your own company? By realizing that to digitally evolve, you must focus on the people side of automation first.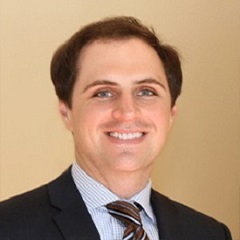 Boyce Adams is the President and CEO of BankTEL, the fintech industry's largest accounting software firm. He is also the Director of The Children's Project International, a U.S.-based international non-governmental organization focused on the world's poor and vulnerable people. Adams' varied life's work comes from an interest in people, humanity, and other cultures.
["source=informationweek"]