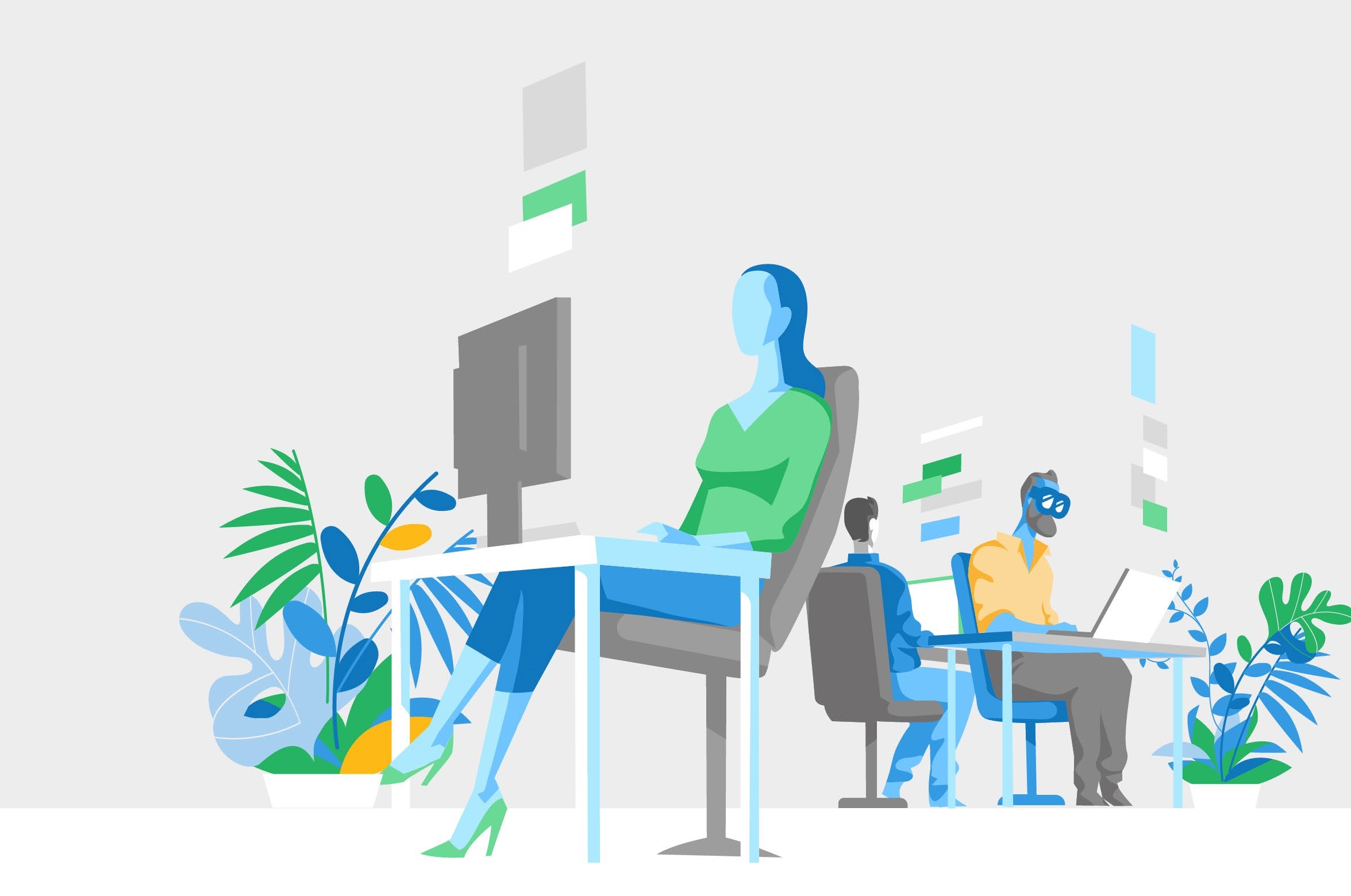 As a leader, I need to think really huge in regards to my role and aspire the way I project a broader vision for why transformation is required in terms of business processes. Be it any transformation- adding a real-time tracker for the supply chain or in terms of automating the marketing processes or getting a virtual assistant for customer services. I need to conceptualize and react instantaneously towards future trends. This is because every leader needs to deal with the future that belongs to the decision makers who are fast.
No matter if those business modifications impact the core fundamentals that may even juggernaut the whole industry. Secondly, embark upon thinking of a chunk of small-scale business virtues to develop real-time business experiences. Believe me, small business aspects do matter a lot. There are many stratagems to scale your business to the peaks by touching the genes of full-scale technological innovation. And it's all embracing!
Explore the essence of thinking big and scaling fast in a world where the future belongs to those who are swift and change-driven.
The Resolution of Abundance Thinking
Thinking big relies on the ability to get whatever your business demands rapidly, conveniently, and seamlessly. Now this concept does not just focus on buying more but it presses emphasis on creating more and innovating more.
Over the past couple of years, COVID has affected businesses across the globe in terms of shortage of expertise, raw materials, traditional laws and standards, and strained distribution channels in many parts of the world. Entreprises have highly disrupted business capabilities to meet people's expectations for convenience, speed, and on-demand availabilities.
Here, the aspect of thinking big is center focused to consider these uncertain times as an opportunity. A great opportunity to transform capabilities of scarcity thinking and molding business into 'nature positive' through digital transformation. Your business is future-ready if it sets the course to constantly stay speedy and humble for internal operations, customers, employees, and all the stakeholders.
To be honest, the broader transformation will come from embracing the digital processes. This is what actually matters in terms of your company's speed of operations. I constantly try and keep my business flatter internally and push for a horizontal interaction graph between and among the organization. And undeniably, data is at the cusp of internal business operations.
How to have the right data flow across teams, and how it must be handled to generate value out of it augurs a huge transformation internally and hierarchically within the organization.
Algorithms in Every Part of Your Business Success
Especially after the COVID setback, for most businesses, taking up any synergies, be it the collaborations, divisions, business units, or internal workflows have been a lot critical. And bang on! The roadmap is so clear. With the help of bringing technological business changes, all the layers coming in the middle of a decision-making process, vanish with the help of smart analytics, data insights, Big Data mechanism, and algorithms.
Brand owners have to be prepared to manage customers' morale and expectations around user-friendliness and sustainability. With the help of mobile applications, websites, gaming technologies, virtual marketplaces, and other digital products, investing in technology opens a window for enterprises to reframe consumerism. And tech transformation acts as the soul of your business.
It's through data analytics, artificial intelligence, and machine learning that we can find the change in user behaviors and this catalyzes new business habits to be trend-ready. Literally, you need to decouple innovation from the gravity of 'next-gen' as a new way of value creation.
Start Small
To get a high ROI out of digital transformation in your business, internally or externally, for instance, I focus on globalizing my company, which instead, requires a lot of localization. Companies that are adopting cross-cultural web designs are thriving with sustainable success. For example, McDonald's website is designed to keep localization in mind for different cultures across the countries it serves.
You might have heard of personalization in mobile apps or customizations in software, but have you heard of personalization in app designs?
This makes an impact. Give your ears to your customers, considering every challenge they face while using your product/services. Let your offerings be humble to your customers. This is called an intelligent 'start small' strategy that has no chance of failing.
It's crucial to realize that when I develop an advanced AI-powered customer quoting tool for my software business in the USA, things will be different if I use the same design or workflow for my customers from Morocco. I need to transform that technology into a local change. You need to re-integrate existing tech products with local content. This is what starting small in a smarter way means.
It might sound like a vast differentiation between globalization and localization, but it has a very thin line of difference.
The Solution is Scale, But What's the Problem?
Anything focused on addressing a business challenge will either triumph or fail with one factor in common: whether that particular technology with which you are bringing transformation has scalability or not. This goes to the nucleus of your business success. So, you need to take that leap from an experimental proof of concept to the 'transformation chasm'.
Out of 100 technological transformations happening across the industry verticals, almost 60% of highly promising digital innovations have failed to deliver value and gain traction. Why is this happening? It's only because of the inability to scale.
So, the question that arises here is how to leverage a completely digital operation and gain sustained value at speed and at scale?
You need to track through technology chasm. Say you want to increase your team from 15 employees to 50+ people strong. These are the 4 leaps you need to make for an adaptive digital transformation journey with sustainable scalability:
Vision and Strategy must be wholly and altruistically endorsed by leaders
The way business processes are managed and humans interact must experience a foundational shift
Innovation agility must be increased by finding the business aspects from a loss solving to a value-generating engine
Knowledge and data are often cached as complex to extract. If we look at the end-to-end supply chain, a crystal-clean data strategy is the lifeblood of successful adaptive technological change
Finally, I would like to highlight that cherishing a culture of constant innovation should never be underestimated. The true potential of the technology you are infusing into a process or a workflow must plot a transformation journey towards a rapid autonomous outlook taking people to the core of it. And our digital transformation services are meant to engineer new-age digital ecosystems to magnify business outcomes. This is what will set a velocity of success and ROI out of any digital innovation you want to bring into your business.
["source=radixweb"]