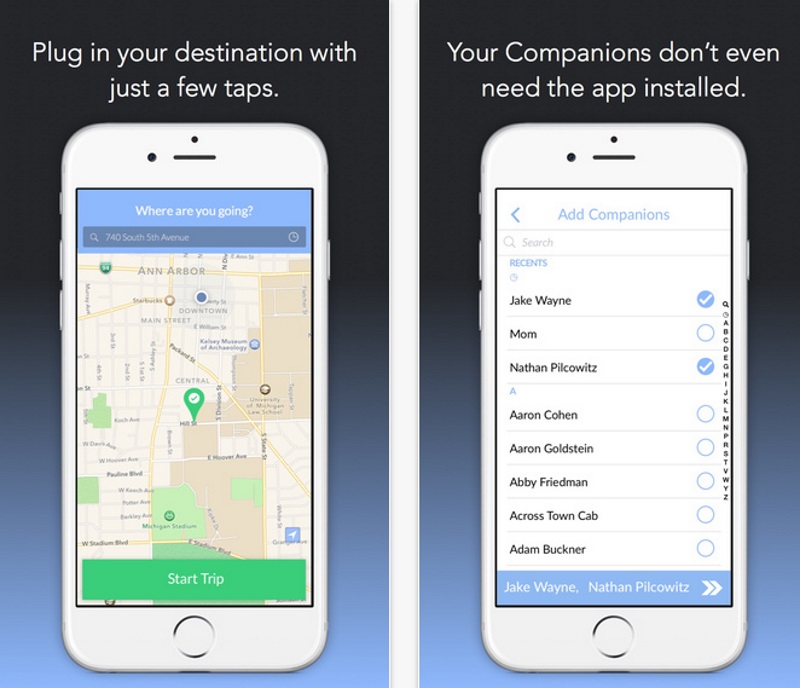 If the thought of walking home alone worries you anytime, here comes a public safety mobile phone app that offers you a virtual company by allowing your friends or family members to a keep an watch over you.
The application named Companion, originally developed by students of University of Michigan in the US with the aim of providing lone travellers in the campus with peace of mind and help them avoid potentially dangerous situations, is now increasingly being used by people from across the world, media reports said.
One of the factors that have made the app popular is that anyone in your contact book can be your Companion and they do not even need to have the app installed.
The app which is free and available in both the App Store and Google Play, is being used by tens of thousands of people across the world, www.fox8live.com reported.
Companion utilises a phone's GPS, prompting users to enter their destination and share their route with select contacts, who are able to view a live map of the user's location and are notified if anything goes wrong.
The app will end the trip when the user safely arrives at his or her destination.
If the application senses that the planned route has been altered or that the trip is taking longer than expected, it will alert those selected friends unless the user confirms that everything is all right.
The user can end the trip at any time and also has the ability to use Companion to quickly alert law enforcement if the need arises.
Companion also has the potential to help public safety organisations enhance their strategies by providing real-time walking data that can be combined with historical walking patterns and a predictive engine to determine the best locations to station police officers.
"We see a lot of potential for Companion to be used in cities, across corporate campuses, or by parents who have kids going out with friends," one of the app developers Jake Wayne said.
["source-gadgets.ndtv"]