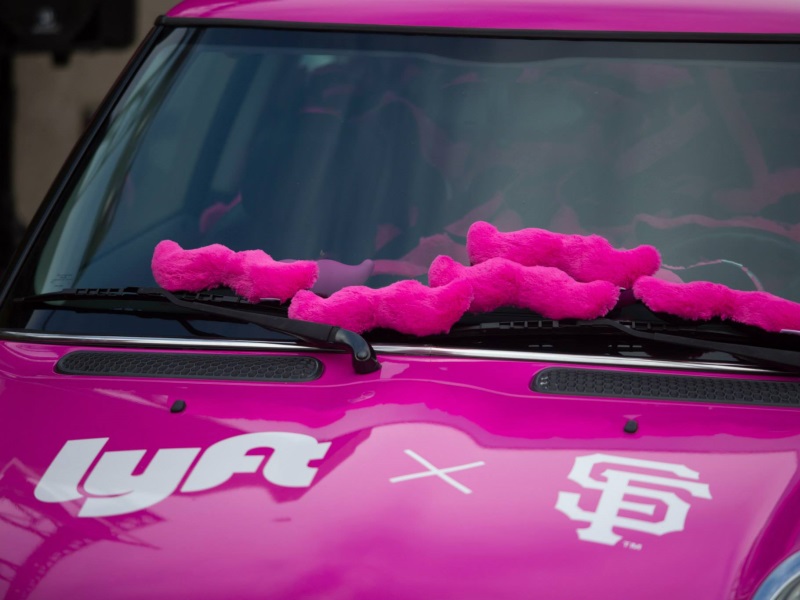 China's top taxi hailing app Didi Kuaidi has taken a stake in US archrival Uber's own domestic competitor Lyft, the Wall Street Journal reported, as the firms spend fortunes competing for market share.
The Chinese company teamed up with two of its investors, Chinese Internet giants Alibaba Group and Tencent Holdings, in a May funding round for Lyft, the report said, citing unnamed sources familiar with the matter.
The size of their share investment was not disclosed but the exercise valued the American firm at $2.5 billion (roughly Rs. 16,610 crores), the WSJ said.
None of the three companies would comment on the issue when contacted by AFP, and Alibaba, which the report said had already taken a stake in Lyft last year, would not reveal the size of its initial investment.
Uber, valued at $50 billion (roughly Rs. 3,32,207 crores) and backed by Chinese search engine giant Baidu, launched operations in China last year and its chief executive Travis Kalanick announced an ambitious goal to expand to 100 more cities in the country in the next year in Beijing this week, reports said.
He was quoted as claiming its market share in China had risen from one percent to about 35 percent.
But a release by Didi Kuaidi in July cited data from research firm Analysys International as showing it holding a hugely dominant position in the Chinese market, with 80 percent of private car services and 99 percent of the taxi-hailing market.
The two are locked in a fierce battle for customers, offering both riders and drivers subsidies and discounts that are costing the companies vast sums.
Uber raised $1.2 billion (roughly Rs. 7,972 crores) this week in an ongoing financing round, with Baidu increasing its share after a December investment of around $600 million (roughly Rs. 3,986 crores).
But Didi Kuaidi and its sponsors hope to distract the global industry leader by boosting the competitive threat in its home market, the WSJ said.
Lyft operates in 65 US cities and has not announced plans to grow abroad, it added.
["source-gadgets.ndtv"]