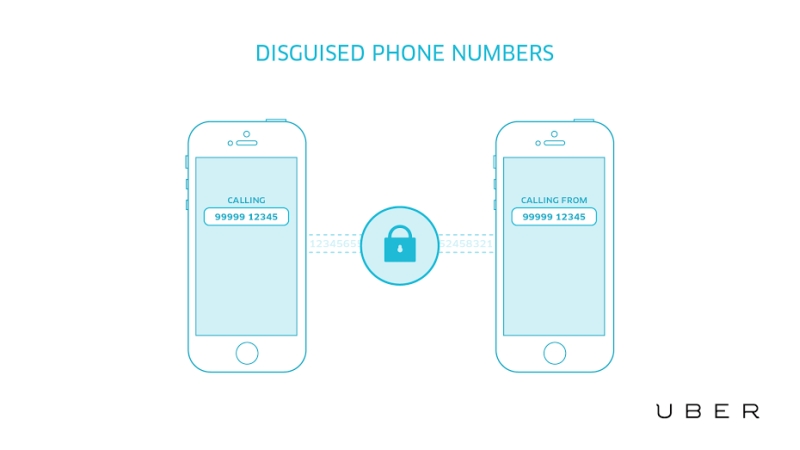 Taxi aggregator Uber on Thursday announced a new feature to help protect the safety and privacy of its passengers and drivers in India – number masking. With this feature in place, the users (both the riders and drivers) do not see each other's phone numbers in the app any more – instead, if they press the connect button the phone is connected using an anonymous number in between to keep both phone numbers private.
This allows drivers to call the passenger (to get the exact directions, for example) or the passenger to call the driver (to get time estimates or provide route guidance) without directly having the other person's number.
Last week, Ola – Uber's biggest competitor in India, also rolled out number masking in India. The aggregator has integrated a cloud telephony solution, which sends an encrypted number to the driver whenever a customer books a cab.
Drivers calling from their Ola device will not be able to see the customer's mobile number but will automatically be routed through the encrypted number, the company said in a release.
In Uber's case, customers will also not see the driver's number – boh are simply given an anonymised number to call, which then connects them.
"We care deeply about the safety of our riders and drivers," said Deval Delivala, Uber's India Safety Lead. "This new safety technology will help provide increased security before, during and after the ride."
The company's release added that the new safety technology has been tested with hundreds of drivers already, and will roll out across India soon.
["source-gadgets.ndtv"]