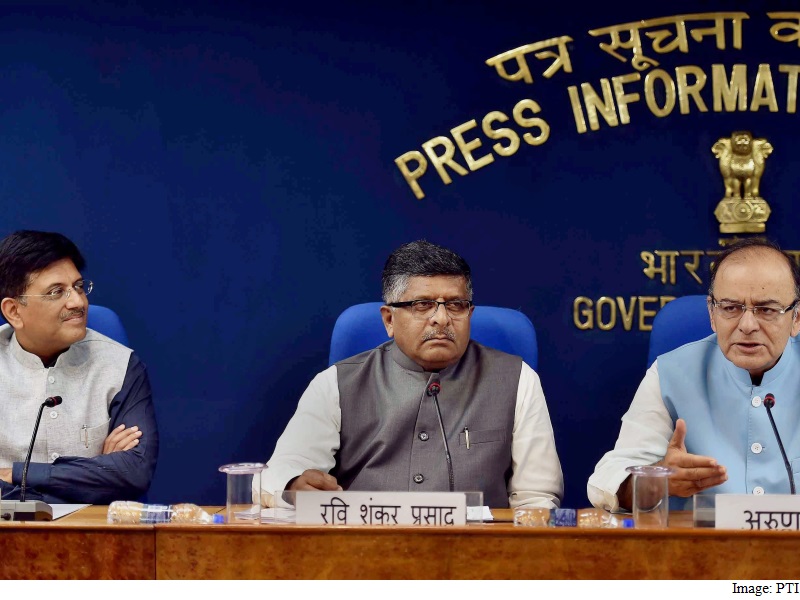 Seeking urgent steps by mobile operators to check call drops, regulator Trai on Wednesday said their performance would be reviewed after 15 days and warned it will "cross the bridge" if they fail to do the needful.
Separately, Telecom Minister Ravi Shankar Prasad also said that the government is presently not thinking of imposing any penalty, but that option can not be ruled out if the situation does not improve.
The issue of frequent call drops has become severe in the recent months and concern has been raise by Prime Minister Narendra Modi as well in this regard. After meeting the CEOs of telecom operators here on this issue, Trai Chairman R S Sharma said he informed the companies that the situation would be reviewed after 15 days, even as they have been assured support in dispelling the fears regarding radiation from mobile towers.
"I have told them after 15 days we will have another test drive in the city of Mumbai and Delhi and we will also have data relating to other places. So we will measure if there is any improvement in the situation or not," he said. The industry leaders present in the meeting included Bharti Airtel's Gopal Vittal, Gurdeep Singh of Reliance Communications and Idea Cellular's Himanshu Kapania, among others.
On the issue of radiation fears, Sharma said the regulator will work with the concerned authorities and help spread the message that fear of radiation from tower causing health hazards like cancer is completely misplaced. "One issue where we offered our support is relating to towers dismantled by the RWAs and municipal corporations. We assured them we will bring out the study which we have conducted. We will work with them and the Minister has already offered that towers can be put up on government buildings," Sharma said.
Asked if penal measures will be taken if the operators did not show improvement in their networks, Sharma said the Trai will cross the bridge if required. "We will cross the bridge when we need, but I don't have any reason to disbelieve the operators (as yet). They are saying that they are making serious efforts to improve the situation, so why should I presume that situation will not improve," Sharma said.
["source-gadgets.ndtv"]