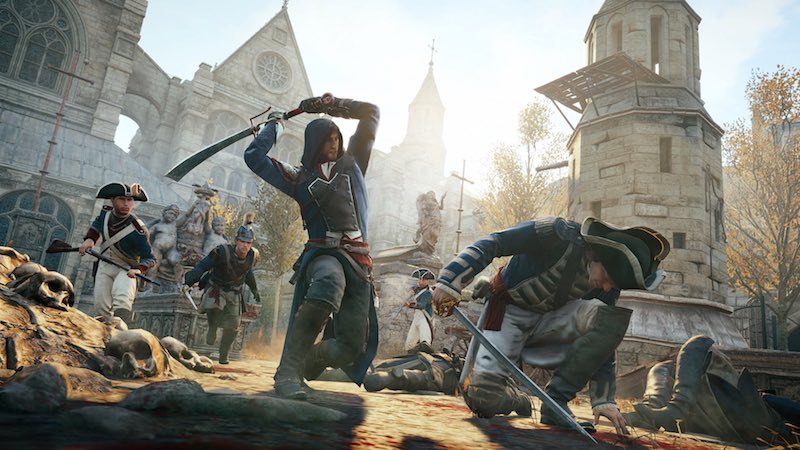 If you thought game publishers learned their lessons from a horrific 2014, think again.
According to game testing firms that spoke to industry website MCV, we just might see a host of titles releasing with game-breaking bugs.
This was the case last year with a number of high profile releases such as Assassin's Creed Unity, DriveClub, and Halo: The Master Chief Collection, to name a few. And this seems unlikely to change this year.
(Also see:Ubisoft Compensates for Assassin's Creed Unity Bugs With Free DLC, Games)
"Console games are expensive to develop, so missing a street date is not an acceptable situation to a publisher. Day One patches have become the norm over the last few years to try and address this, but the reality is that it often takes several patches where a title is significantly behind schedule," said Chris Rowley, localisation director at Pole to Win. The company's Austin and London Studios are Authorised Xbox Test Program (AXTP) vendors for Microsoft, which lets publishers test their games prior to submission to Microsoft for certification.
"We'll see many games launching with large errors and bugs. It's impossible to release a flawless game," said Babel's functionality QA director Mathieu Lachance. The company is an authorised QA testing partner for Microsoft, Sony, and Nintendo.
"In some cases, delaying a game can have a more devastating impact on the game and studios themselves than what quality concerns could have. It then becomes a balance between quality expectations and financial risk."
(Also see:TGS 2015: Persona 5 for PS4 and PS3 Delayed to Summer 2016)
A lot of this also has to do with poor production planning on part of studios and a rush to announce a release date that inevitably gets delayed or a product that is crippled with issues on release day. Some high profile titles out this year include Halo 5: Guardians, Assassin's Creed Syndicate, and Fallout 4. It will be interesting to see how many of the big titles fail to meet consumer expectations.
["source-gadgets.ndtv"]