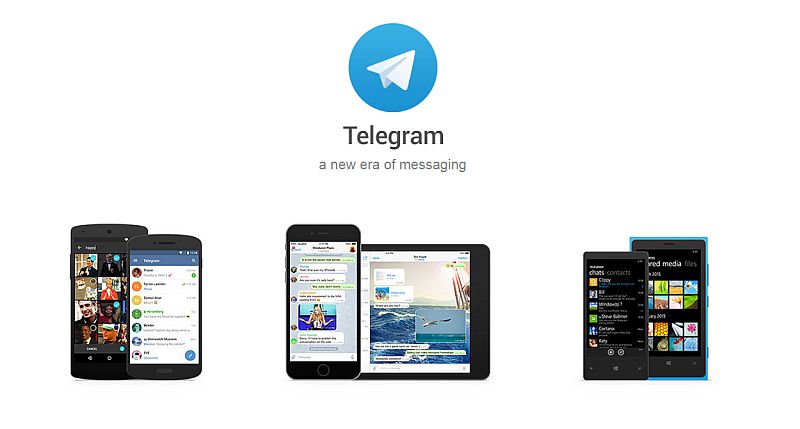 A report out of Russia last week claimed that Telegram's Founder Pavel Durov met Google CEO Sundar Pichai last year to discuss a possible buyout. The report said that Telegram was assessed at around $1 billion valuation by Google executives citing sources close to the Telegram team.
The report had added that Google's acquisition of Telegram would have given the search engine giant a successful instant messaging service under its belt as Google Chat didn't do well and was later integrated into Hangouts app.
A Telegram spokesperson however has put an end to any buyout speculations involving Google. The company spokesperson told the Next Web, "This is complete bullshit. There were no acquisition talks, no plans for any such thing either."
The Russian report speculated interest in a Google buyout of Telegram, as the messaging service did not really have a revenue model. Telegram however on its Support pages clearly notes, "We believe in fast and secure messaging that is also 100 percent free."
"If Telegram runs out, we'll invite our users to donate and add non-essential paid options to break even. But making profits will never be a goal for Telegram," the support page reads.
To recall, Telegram for iOS was launched in August 2013 while the Android version officially was available to users in October 2013. The service crossed 100 million monthly active users milestone in February this year. It also announced that 350,000 new users signed up for the service each day while it delivered 15 billion messages daily. There's no doubt that Telegram lags behind some of the other popular messaging apps, such as Facebook Messenger and WhatsApp, which currently sit on 800 million and 1 billion monthly active users respectively.
For those unaware, Telegram was started by Pavel and Nikolai Durov. Out of the two, Pavel is said to support Telegram financially while Nikolai has been the technological brain. The Durov brothers were born in Russia however the Telegram service is not connected to Russia – legally or physically, as it is headquartered in Berlin.