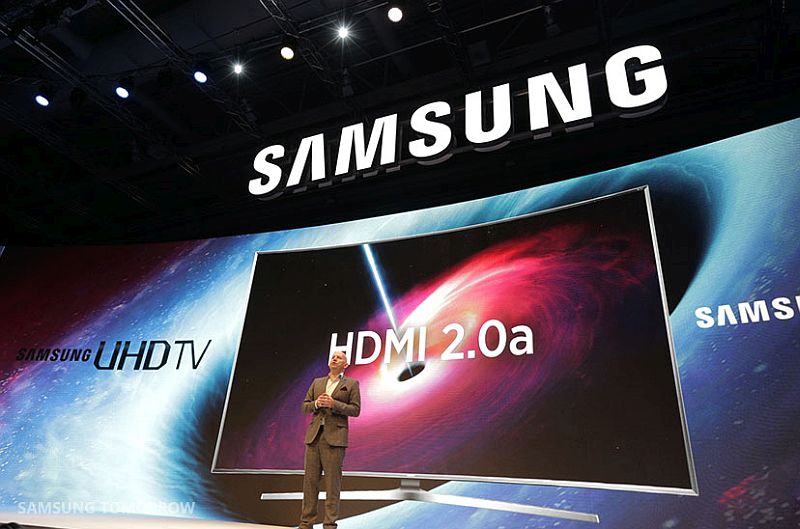 Ahead of CES 2016, Samsung has announced more details about its upcoming 2016 Tizen-based Smart TV lineup. The South Korean giant has announced that its new Smart TV lineup will pack a three-layer security solution as well as bring over 400 streaming games (from PlayStation Now) and 100 downloadable games.
The new security solution has been named Gaia, a service designed to offer consumers protection across the Smart TV ecosystem including services, software, and hardware security. The Gaia service will come preloaded on all of the 2016 Samsung SUHD TVs.
Samsung said Gaia protects consumer's personal data in three ways. It has Secure Zone, which is said to be a virtual barrier that creates a secure space and protects the core service operations. Secondly, Gaia encrypts important data transmitted between the TV and IoT service servers and lastly, the security level is strengthened in terms of hardware which divides the Tizen OS into two parts the main and the security space.
The company expects 2016 as the year the TV will "become the centre for Internet of Things (IoT)."
Announcing the Gaia service, Hyun Suk Kim, President of Visual Display Business at Samsung Electronics said, "Protecting consumers' personal information is of the utmost importance to Samsung, both in terms of the company's values and what's needed for the continued growth and success of the IoT ecosystem. GAIA is a security solution that will give Samsung customers security and peace of mind now and in the future."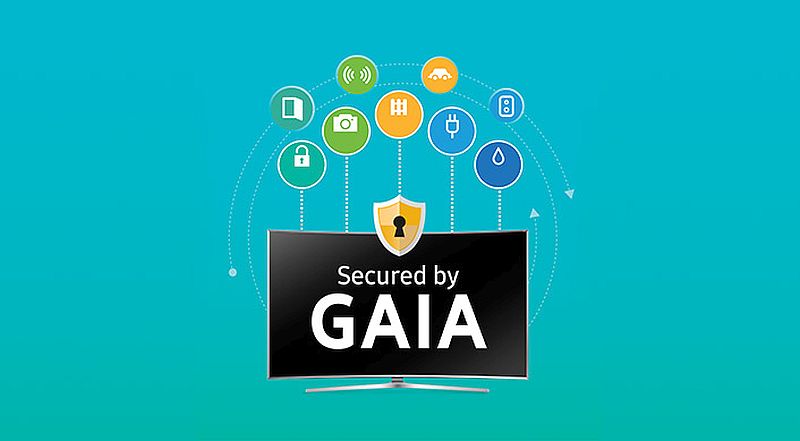 Additionally, Samsung announced plans to expand the library of games on its 2016 Samsung Smart TV lineup. The company will showcase some of the upgraded game services at CES 2016. One of the most notable improvements to the Samsung Smart TV lineup is access to the upgraded PlayStation Now service in 2016. The two companies had partnered ahead of CES last year to bring the service to Samsung Smart TVs. At the time, the PlayStation Now library contained only 200 games.
As before, the PlayStation Now service is available in the US and Canada, and offers subscribers access to nearly 300 games. Some of game titles that have recently been added include Mortal Kombat, The Last of Us: Left Behind, God of War III, BioShock 2, and Borderlands 2. Some of the games that were added recently include Assassin's Creed III, Batman: Arkham Origins, and The Lego Movie Videogame from PlayStation Now.
Users will get a free 7-day subscription to PlayStation Now, following which they will have to subscribe to the service for $19.99 a month.
The company notes that these will be available for gamers to stream directly through their Samsung Smart TVs. It added that the Samsung's Smart TV Games offers services to gamers in 43 countries and claims to have 4.5 million monthly users.
Apart from the above games, Samsung 2016 Smart TV users will be able to stream games on their TVs users can also download over 100 games to play, including Revolt3, Deer Hunter, Eternity Warriors 3, and more.
Youngchan Kim, Vice President of Visual Display Business at Samsung Electronics said, "Samsung's 2016 Smart TV lineup is a direct response to the expectation of consumers that their TVs should be more than just a device on which to watch content. The new Smart TV gaming service is just one feature of a TV that offers all-round entertainment. Our game offering will continue to expand, as Samsung partners with publishers of popular games."
Some of the other announcements made by Samsung for CES 2016 include showcasing three Creative Lab (also known as C-Lab) projects "for the first time" at CES. The company has already confirmed that all 2016 Smart TVs will be compatible with SmartThings. The company has also revealed that all of its SUHD TVs will have IoT Hub technology enabling the TV to control other smart appliances.
For the latest tech news and reviews, follow Gadgets 360 on Twitter, Facebook, and subscribe to our YouTube channel.
Tags:
["Source-ndtv"]