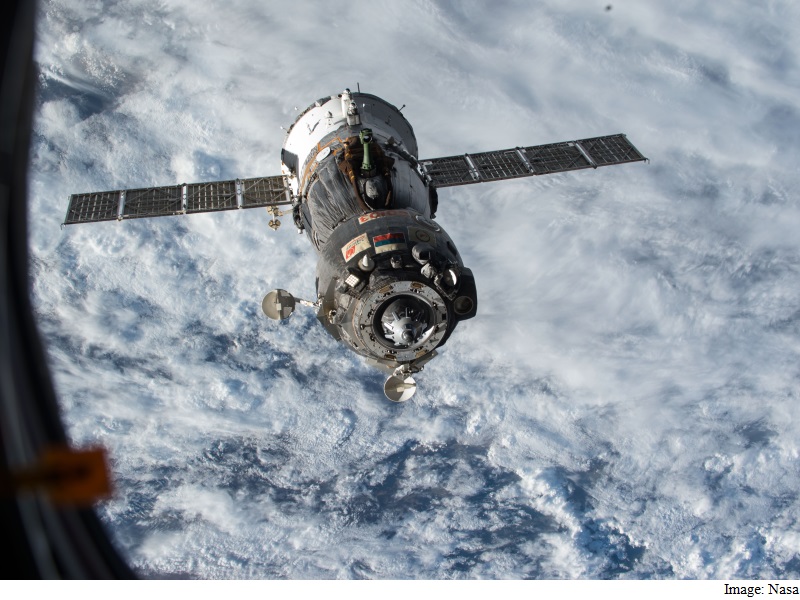 A Russian spacecraft on Thursday avoided collision with a Japanese rocket fragment during its flight to the International Space Station (ISS).
The Russian Soyuz TMA-18M spacecraft was launched from the Baikonur Cosmodrome in Kazakhstan on Wednesday with a three-member crew on board, EFE news reported.
Two experts, one Russian and another American, from the ballistic control centres of flights, calculated precisely the flight route to avoid a collision with the pieces of Japanese rocket launched in 1989.
The spacecraft will dock at the ISS orbital platform on Friday.
It was initially planned that the spacecraft will dock at the ISS six hours after launch, but the Russian space agency, Roscosmos, decided to change the flight schedule for security reasons.
The Soyuz TMA-18M spacecraft with three astronauts launched towards the International Space Station on Wednesday, marking the 500th manned launch in space travel history. Veteran cosmonaut Sergei Volkov of the Russian space agency Roscosmos is leading a team that also includes first-time flyers Aidyn Aimbetov from Kazakhstan (Kazcosmos) and Andreas Mogensen from Denmark (European Space Agency).
Mogensen is the first Dane to enter space while Aimbetov, who replaced British singer Sarah Brightman after the 54-year-old pulled out of the mission in June, is the third from his country to do so.
The launch from Baikonur is the first since July 23, when Russian cosmonaut Oleg Kononenko and US and Japanese astronauts Kjell Lindgren and Kimiya Yu blasted off on a 163-day mission.
["source-gadgets.ndtv"]