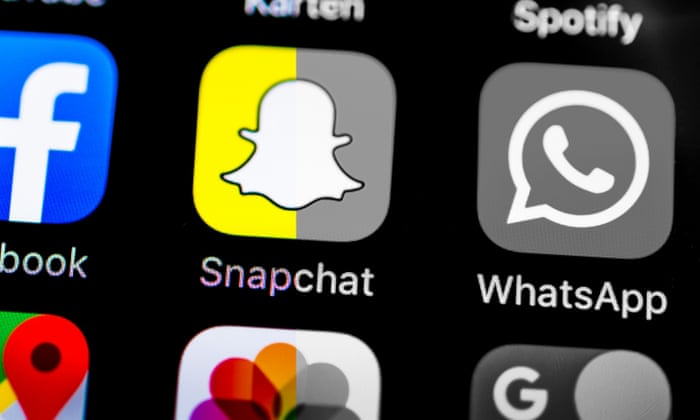 Queensland premier Annastacia Palaszczuk has banned her ministers from using encrypted messaging services like Whatsapp as well as Facebook Messenger and Snapchat. Photograph: imageBROKER/Alamy Stock Photo
The Queensland premier, Annastacia Palaszczuk, has banned her ministers from using private emails and encrypted messaging services to discuss government business.
The new ministerial guidelines, come after the state government was drawn back into controversy about minister Mark Bailey's use of a private email account, [email protected]
Palaszczuk had been expected to outlaw the use of private emails before parliament resuming on Tuesday. The new guidelines go further, however, banning Facebook messenger, SnapChat and encryption services Wickr and WhatsApp.
The prime minister, Malcolm Turnbull, has previously said he used Wickr and WhatsApp, as opposed to text messaging, to communicate with MPs and journalists. It's understood many of the conversations between federal Liberal MPs before the 2015 leadership spill took place using encrypted messaging.
Queensland's opposition leader, Deb Frecklington, has repeatedly called for Bailey to resign over his use of the private email account, a scandal the government had hoped would disappear before its second term.
Bailey was stood down from cabinet in July last year after the Crime and Corruption Commission found a "reasonable suspicion of corrupt conduct" relating to the potential destruction of public records. Bailey had deleted his personal account after a right to information request by News Corp Australia.
An investigation by the state archivist ultimately found "no evidence" to suggest Bailey wanted to "conceal corrupt conduct" and he was reinstated ahead of the November 2017 election.
Frecklington told reporters in Brisbane the new guidelines were irrelevant if Bailey remained in cabinet and refused to voluntarily release his full tranche of private emails
"The premier didn't enforce the old guidelines for Bailey, so how can Queenslanders trust that she'll enforce these new ones?" Frecklington said.
Palaszczuk said posts on Facebook and Twitter were excluded from the ban as they were public documents "and are therefore disclosed".
"Cabinet endorsed my decision today. These rules take effect from tomorrow and the ministerial handbook has been updated accordingly," she said.
"Following findings of the Crime and Corruption Commission on the risks associated with private email use I committed to review our record keeping and information managements policies.
"I have already made clear my expectation that all ministers, assistant ministers and ministerial staff use only government email accounts for official business."
["Source-theguardian"]