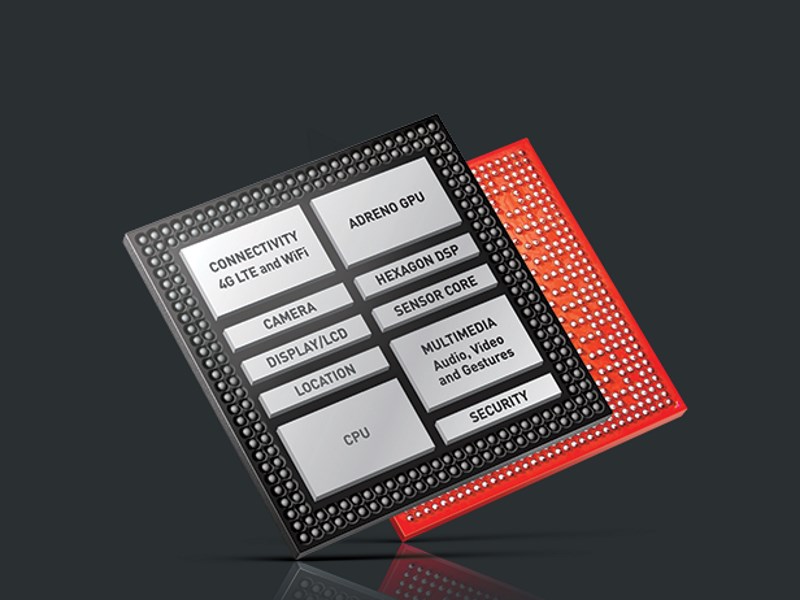 Qualcomm is continuing to trickle out information about its upcoming flagship Snapdragon 820 processor, but has also today taken the wraps off two new mid-range models and a new version of its Quick Charge technology.
The primary features that the company is promoting in all its new SoCs are new integrated LTE modems. While the Snapdragon 617 gets Qualcomm's X8 hardware capable of LTE Cat 7 speeds, or up to 300Mbps down and 100Mbps up using carrier aggregation, the lower-end Snapdragon 430 gets an X6 modem for speeds of up to 150Mbps down and 75Mbps up.
The Snapdragon 430 also integrates Qualcomm's new Adreno 505 GPU which supports OpenCL 2.0 and OpenGL ES 3.1. It has eight Cortex-A53 CPU cores at a maximum of 1.2GHz. It will support dual-camera configurations and a sensor of up to 21 megapixels.
The Snapdragon 617 inherits the dual image signal processors and camera features of the Snapdragon 620 and 618. It will feature eight Cortex-A53 CPU cores at up to 1.5GHz and an Adreno 405 GPU. Qualcomm says this compatibility will allow device manufacturers to adapt quickly to the new processor. It should be available in devices in late 2015.
Details of the Snapdragon 820 including its Kryo CPU, Smart Protect software and Hexagon 680 DSP have come out over the past few weeks, and now Qualcomm has confirmed that it will also have the company's flagship X12 LTE modem integrated, for speeds of up to 600Mbps down and 150Mbps up using carrier aggregation. The X12 modem also includes Wi-Fi ac and, for the first time, Wi-Fi ad for transfers of up to 4.6Gbps in specific conditions.
The X12 modem, and consequently the Snapdragon 820 SoC, will also bring support for LTE-U, or LTE on unlicensed spectrum, which could help networks decongest. Voice and video over LTE are also supported. The company says the Snapdragon 820's cognitive capabilities, known as the Zeroth platform, will allow it to monitor Wi-Fi quality in real time and determine whether to switch calls from LTE to Wi-Fi and vice versa.
Additionally, the company announced Quick Charge 3.0, the next version of its Quick Charge technology which aims to gives users a considerable amount of battery life with a short initial burst of charging. The new version will constantly monitor voltages to allow devices to determine how much to pull at any point. Qualcomm says typical smartphones featuring Quick Charge 3.0 will be able to go from zero to 80 percent in about 35 minutes.
Qualcomm also claims up to 38 percent better power efficiency and enhanced battery life compared to Quick Charge 2.0. Devices can draw power at anywhere between 3.6V and 20V in 200mV increments, whereas only four fixed voltage levels were possible before. Devices can thus regulate power input with much finer-grained control.
The Snapdragon 430, Snapdragon 617 and Snapdragon 820 will be the first to support Quick Charge 3.0. Qualcomm says over 20 manufacturers currently have over 40 devices and 100 accessories in the market with an earlier version of Quick Charge, and that minimal work will be required to support the new version.
["source-gadgets.ndtv"]