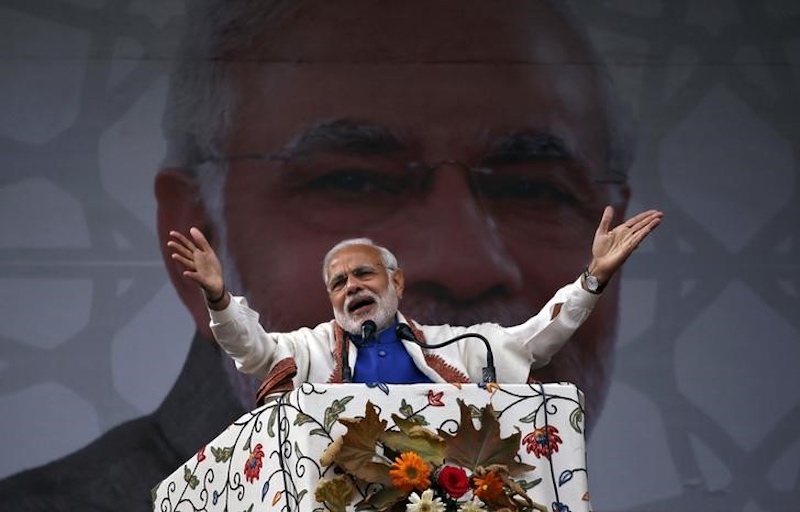 For a person in his position, you would think that India's Prime Minister, Narendra Modi, must have a brigade to handle his social media accounts – Facebook and Twitter – but that isn't the case. According to the answers provided by Prime Minister's Office (PMO), replying to queries sought via the Right to Information (RTI) act, PM Modi himself tweets and posts content on his personal Twitter and Facebook accounts.
Indian Prime Minister Narendra Modi personally handles his Facebook account, which has roughly more than 31.49 million "likes," and his Twitter account, which has more than 16.8 million followers. However, when it comes to the Prime Minister's official Twitter and Facebook accounts, they are handled by the PMO.
While there's no reason not to believe the information provided by the PMO in the RTI report (viaBusiness Standard) it is worth pointing out that it is very uncommon for a person with such a political stature to personally handle his or her own account. The social media accounts of Barack Obama, the President of the United States, for instance, are handled by "Organizing for Action staff."
It is worth mentioning that the Prime Minister has also tweeted and used Facebook during his visit to China. China, as you may recall, is very strict about the usage of VPN software, and at times, US-based services such as Facebook, Google, and Twitter due to its censorship rules.
Answering other queries sought by people using RTI, the immediate staff of the Prime Minister of India also noted that PM Modi did not receive a smartphone from the office, meaning that he purchased (or was gifted) the iPhone we've seen in some of his selfies with his own money.
Also, if you ever wondered how fast PM Modi's Internet lines are, the answer is 34Mbps.
["source-gadgets.ndtv"]