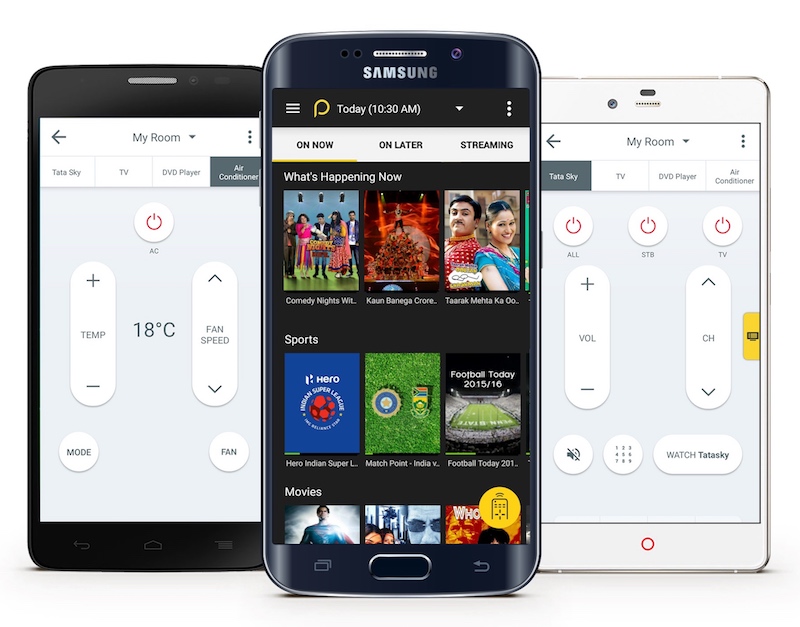 Peel, a smart home control and television tune-in player, has redesigned its user interface with a recent update to add support for YouTube streaming channels. The redesign aims to make it easier for users to discover content right on the home screen. The app now taps on both TV listing of your local operator and streaming content libraries to show you results. Peel also plans to give recommendations on a user's past TV viewing behaviour.
Peel Smart Remote, which already supports a large pool of Indian set top box services including Airtel,Tata Sky, Dish TV, Hathway, and DEN, announced on Friday that it is adding more features aimed at Indian users. Starting with Peel v6.1 on Android (handsets that have an IR sensor), users will be able to find content from YouTube and keep up with their favourite channels. The integration now allows users to find Indian movies and TV shows available on YouTube.
The company also announced plans to launch 45 CatchUp TV series, which will be available in a number of Indian regional languages. The company told Gadgets 360 that it is currently negotiating with content players in the country.
Peel confirmed to us that iPhone users will not be able to utilise the new feature, as they are required to possess a separate device called Pronto, which isn't available in India yet. Peel plans to launch Pronto in the country in the coming months.
"Our goal has always been to make the experience of consuming video entertainment easier and more enjoyable," said Peel CEO and Co-Founder Thiru Arunachalam. "As more and more of our users diversify their entertainment consumption to include streamed content, it makes sense for us to simplify their journey to find something good to watch no matter what the source or destination is."
Peel currently has more than 135 million registered users and is actively partnering with Indian smartphone manufacturers and some that sell handsets here to preload its app on their devices. Some of these manufacturers include Karbonn Mobiles, Xolo, Gionee, Panasonic, and Celkon.
["source-gadgets.ndtv"]