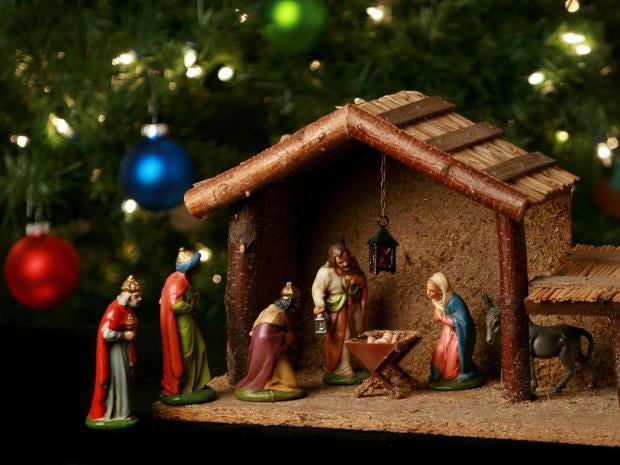 A primary school headteacher says her staff have been subjected to "verbal abuse" after suggesting parents pay £1 to see the nativity play to raise money for books for non-English speaking children.
Louise Bury, the headteacher at St Joseph's Catholic Primary School in Worcester, wrote a letter to parents explaining why the school had decided to charge attendance at the school's annual nativity play.
She said they had decided to charge for admission in order to pay for bilingual books for the 43 per cent of their pupils who do not speak English as a first language.
She explained: "With ever tightening budgets and growing numbers, we saw this as an opportunity to be able to invest in some valuable reading and learning resources for Key Stage 1 and Early Years.
"These resources will help to improve the home learning for reading and therefore improve the reading progress and attainment of the children.
"We have plans to develop parent groups that will enable you to grow in your awareness of how reading is taught; this will especially help those of you who don't have English as your first language".
But some parents reacted furiously to the proposal, claiming it was an example of "racism against English parents".
One parent told the Daily Mail: "If your kid doesn't speak English then surely you should pay for these books and teach your child the language which is used in the school.
"If I lived in Spain or France I wouldn't dream of begging the other parents to pay for my kids to learn their language.
 "You move to another country, you play by their rules and you learn their language at your own expense."
Another claimed ethnicity minority children were being given help paying for their nativity outfits because they were poor but English children had to pay.
She said: "It just feels like a kind of politically-correct racism against English parents. It's not fair."
But other parents at the school have come to Ms Bury's defence with Kirsty Winters telling the BBC: "My child attends this school and the tickets are £1 per person attending, hardly breaking the bank."
Another parent, Anna Astin, said: "To me there are other more important, issues then paying a pound for a ticket.
"Parents need to stop and think the money is to benefit our children, and as for costumes we have always had to supply our own clothes underneath. Some people really do need to stop and think.
"I wonder how many of the abusive parents will then go on to spend a hundred pounds or moreon presents and the same on food over Christmas.
"I was a teacher and I fully and passionately endorse the school's request. The letter is reasoned and reasonable, the money raised will be well spent. Shame on the whiners and whingers."
It comes as more and more schools face stretched budgets and growing classrooms.
In July, the National Union of Teachers (NUT) went out on strikeover pay, working conditions and underfunding in schools across the country.
They argued the central government's squeeze on budgets and the conversion of many schools to academies has lead to schools being forced to loss more experienced staff members, school trips and even facilities like books.
In October, headteachers in West Sussex wrote to parents to warn that they were considering dropping down to a four-day school week to cope with a £20m shortfall in the county's education budget.
[Source:- independent]