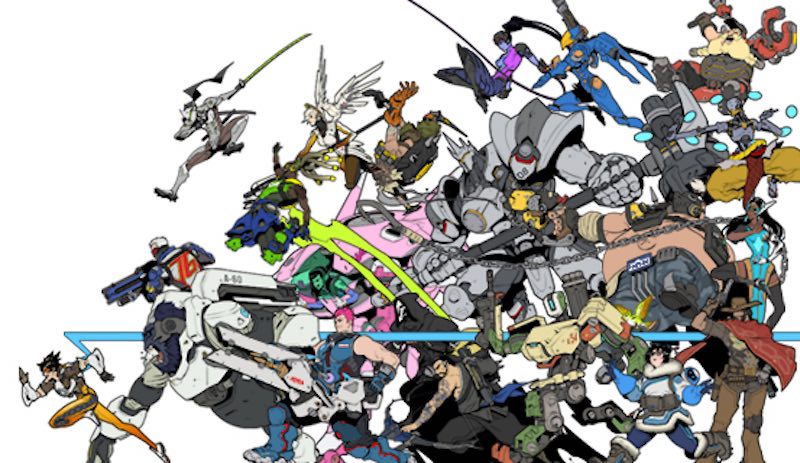 HIGHLIGHTS
Overwatch may get a new hero in Doomfist soon
It has been widely rumoured that Doomfist may be added to the game
Crashlogs also suggest the Summer Games event is returning soon
After the Overwatch Anniversary event and releasing the Horizon Lunar Colony map, it seems that Blizzard is bringing hotly anticipated hero Doomfist to the game along with a Summer Games Event.
According to crashlogs for an upcoming patch, there's a mention of both – Doomfist and Summer Games. This was spotted on Reddit and the official Overwatch forums. They have since been deleted though you can check it out here.
With last year's Overwatch Summer Games event beginning on August 2, we won't be surprised to see it make a return around the same timeframe. Which also means we could see Doomfist being added to the game just before or after it. Blizzard hasn't announced a new event and a hero to launch at the same time, so we doubt this would be the case here too.
The Overwatch Horizon Lunar Colony trailer explained its backstory as narrated by Winston, and a single frame shows all test subjects accounted for except for Winston and another known as Hammond. This tied in with a post on Blizzard's blog that mentioned Hammond being missing for a week. The newly discovered crashlogs however, are at odds with this hint from the company.
Previously, Overwatch Game Director Jeff Kaplan stated that Blizzard had already planned for a new hero and it was quite far ahead in development.
"Yes! I absolutely know who the next hero is going to be," he said to IBTimes UK about the 25th playable character. "The next hero is very far along in development, so we're at the point where we're doing art for that hero, we're doing a lot of aggressive play-testing.
"We know what that hero, what the abilities are and how they interact, so we're at that point. The heroes past that hero are more in prototype, exploration phase but the next hero we're pretty set on."
The only character class in Overwatch that hasn't yet received a new hero is the defence class, leading to speculation that the next hero would be a defence class addition, though Kaplan stated that "it is not safe to assume that." Though it is safe to say that the new hero won't be a cat in a jetpack, which was one of the earlier heroes that company conceptualised but eventually scrapped. "Then there was this one hero that was a huge internal debate on the team because we just loved it so much but it didn't make it. It was this jetpack and it had this cat that laid in it, like a cat does. Then every once in awhile it would paw at the controls. It was a cat in a jetpack," Kaplan said to Gamespot.
["Source-ndtv"]