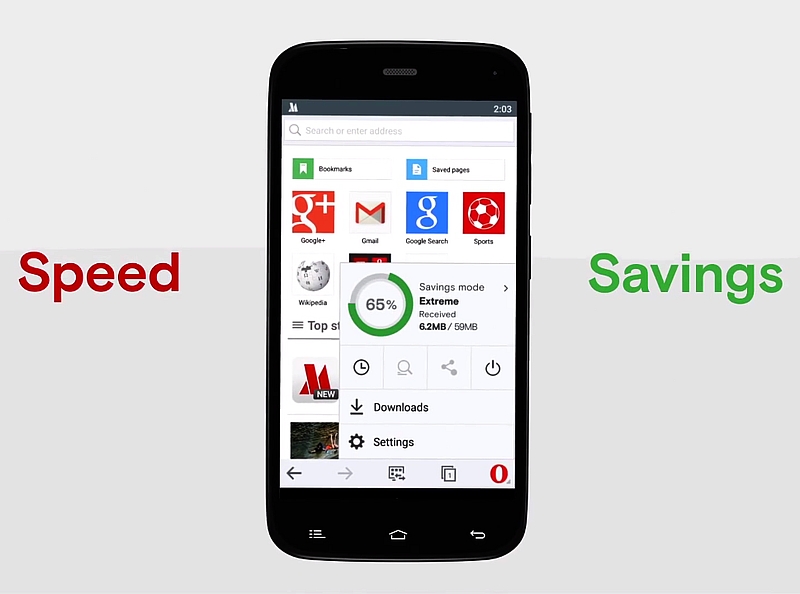 Opera Software on Tuesday released an updated version of its Opera Mini browser for Android. The highlight of the updated app, now up to version 11, is the inclusion of a new compression technology.
Opera Mini 11 for Android gives users the option of High or Extreme compression modes. The two modes optimise the data consumed by the app on opening webpages, images or videos in different working conditions. The new High compression mode in Opera Mini lets users access Web content faster by compressing the webpages without affecting the viewing quality or the layout, useful for both 3G and Wi-Fi connections. Extreme mode on the other hand compresses webpages more 'extensively' than High compression mode, affecting the layout dramatically but remaining useful by offering high-speed browsing on very limited data connectivity. This was the only compression mode available for Opera Mini for Android.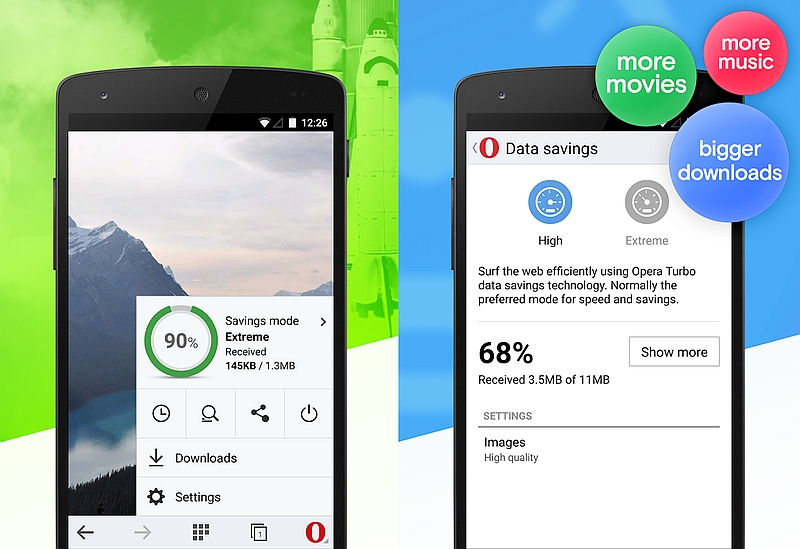 Other features in Opera Mini 11 for Android include a revamped UI for saved pages and bookmarks, in which both are now fixed entries above the Speed Dial. Also, the saved pages are now listed in a full screen list, showing both the title and the URL. Easy management of downloads in High-compression mode, new tab switch, Private-browsing mode, customisable browser layout, scalable interface with higher resolution for tablets and big screen phones, updates in the Discover new feed, and a data counter showing the Internet data saving progress, are some other updates in the new version.
The updated Opera Mini app for Android is available to download from Google Play.
"Opera Mini has for a decade helped hundreds of millions of users across the globe to access their favourite content on the internet no matter which mobile phone they had or how slow their data connection was. With the rise of better smartphones and better network conditions our users now want the option to have a less aggressive data compression mode so they can experience the full internet when network conditions allow for it," said Christian Uribe, Product Manager of Opera Mini at Opera Software, in an emailed statement.
["source-gadgets.ndtv"]