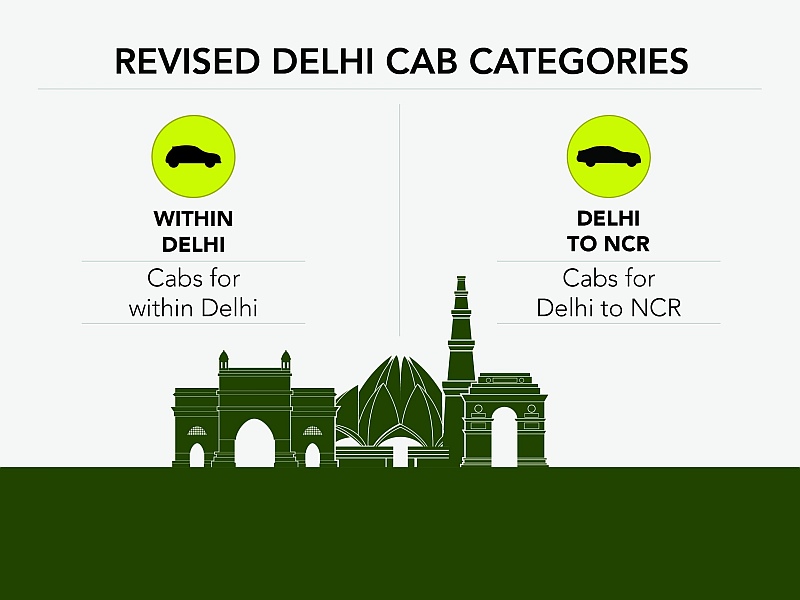 Taxi aggregator Ola on Thursday announced a change to its taxi categories for Delhi NCR, following pressure from the Delhi High Court in recent weeks for the company to use CNG vehicles for point-to-point transport within the national capital. Things took a turn on Thursday, when the Delhi High Court said Ola can only run on CNG fuel in the city.
Congress leader and senior lawyer P. Chidambaram represented ANI technologies (Ola) in the Delhi High Court and promised that diesel-based vehicles plying for the taxi service will be taken off the roads within two weeks.
Following the announcement, Ola has now split taxi categories in Delhi to 'Within Delhi' and 'Delhi to NCR'. Users who choose the former category will be served by the firm's all-CNG fleet of Mini cabs with charges of Rs. 8 per kilometre (minimum of Rs. 100 for the first 4 km).
The latter Delhi to NCR category is for those users who are looking to travel from Delhi to other parts of NCR, and Ola will serve them inter-state cabs. Ola says, as a bonus, pricing for all cabs, irrespective of whether they are hatchbacks, sedans, or SUVs, will be at its Mini prices (detailed above).
From Thursday, users of the app in New Delhi will not see any other taxi categories – such as Mini, Sedan, Prime, and TFS. Users of the app in other parts of NCR (for example, playing from Gurgaon to Gurgaon or from Gurgaon to Delhi) however will continue to see other categories and regular rates.
The company added it has already started "enabling large scale adoption of CNG vehicles for its driver partners," and said it had rolled out an extensive driver outreach program for the same.
On Wednesday, the company said it was setting up mobile contact centers at Indian Oil CNG pumps across Delhi to encourage CNG adoption. Ola said it will also facilitate on-the-go audits and trainings at over 50 CNG pumps of IOCL, allowing driver-partners to do more rides in the city during the day.
The firm added that the majority of cars on the Ola platform in Delhi are already on CNG, and that in the last one week, it has added more than 3,000 CNG vehicles to its platform.
["source-gadgets.ndtv"]