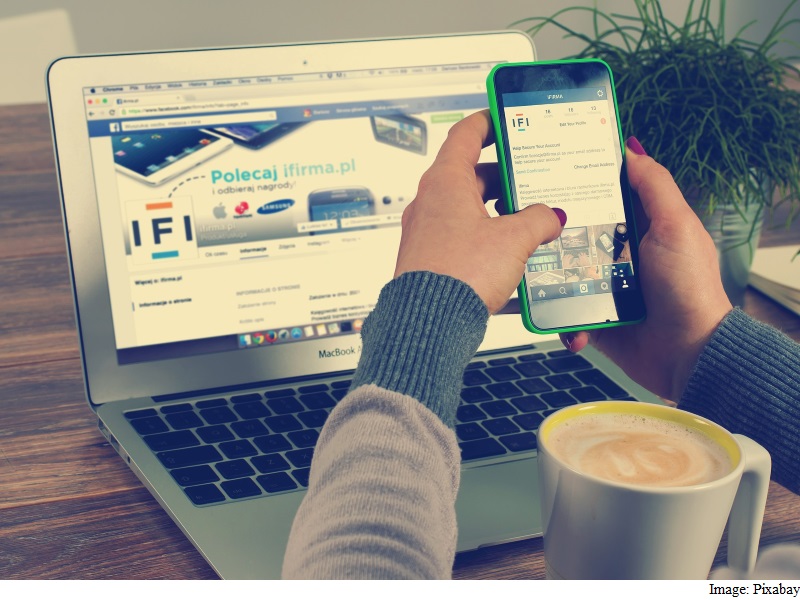 In a month of 2015 recaps from justabouteverycompany out there, now may be the time to start those predictions about what's going to happen in the new year.
Enter the Adobe Digital Trends report for 2016, which steps up to the dubious honour of forecasting the future. Rather than trying to divine the coming years from thrown bones or the patterns of avian migration, however, Joe Martin, a senior data analyst for Adobe Digital Index looks at a mix of social media posts, website traffic and consumer surveys to tell the future.
It's much less messy that way. In an interview, Martin outlined a few of the key trends that pop out of the data for The Post: an interest in digital assistants, the rising adoption of "Internet of Things" devices, as well as some new data about the way we use the Web itself.
Digital assistants such as Apple's Siri, Microsoft's Cortana, Google Now and Amazon's Alexa are now in many homes, with an Adobe survey of 400 respondents finding more than one in three had used a digital assistant in the last 30 days. Siri is the "most used and most mentioned of the digital assistants," Martin said.
"It's the top-ranked in getting information when it's needed," he said, adding that it garners six times the mentions on social media than its competitors. The Echo from Amazon, Martin said, gets the distinction of being the most admired digital assistant, with 70 percent of mentions relating to joy or admiration. (Amazon chief executive Jeffrey Bezos is also the owner of The Washington Post.)
But in 2016, Martin said, Siri could face some serious competition. While Siri may be widely known, there's a lot of anticipation for Facebook M, the social network's forthcoming digital assistant that's currently only been launched to test groups in the Bay Area. The assistant is designed not only to find information, but also to get people to act on it – so you can not only find the best Thai restaurant around, but then also book a reservation there.
After evaluating the sentiment of social media posts, Martin said, Adobe found that more than 20 percent of posts about Facebook M were related to anticipation.
"Normally that's around zero to five percent," he said. "So 20 percent was extremely high." If Facebook releases M widely in 2016, Martin said, he expects it will do well with younger users and anyone who appreciates the extra level of service that the assistant can provide.
Looking at the adoption of connected "Internet of Things" (or IoT) devices, Martin said that he expects Google will continue to see success. The company gets high marks from consumers for its connected devices such as the Nest thermostat and camera, despite some low points during the year. Of all IoT devices, Google's OnHub routers get the most mentions – which is perhaps more excitement than you'd expect for a router.
But, Martin said, people seem to be intrigued by the future potential of the device. "It's kind of the brain of the smart hub," he said, alluding to suspicions that the OnHub will play a larger role in Google's big push for smart home devices. Based on the data from its index, Adobe estimates 1 in 5 home owners will have some sort of smart home device by the end of 2016.
On the wearables front, the Adobe data show that while fitness trackers sill rule the roost in the category, the time of smartwatch may finally be here. Based on survey information about what people use and what they plan to buy, Martin said that he expects that watches will overtake fitness trackers in the next year or two as people look for more functionality from a single device.
"I think it's an iPod before the iPhone scenario," he said. "Some people may have both, but end up using the more complex device because it does more than one thing."
That said, he doesn't think fitness trackers will die out completely. As a Fitbit owner himself, Martin said he's "becoming pretty loyal to that brand, and they've been able to get a good hold of the category by providing a quality tracking product." Fitbit, according to the latest numbers from IDC, still holds its lead over the wearables category, with a market share of 22 percent to Apple's 18 percent.
Finally, when it comes to how we use the Web, Adobe predicts that mobile browsing will eclipse desktop in 2016. In fact, Martin said he expects that mobile browsing on weekends will top desktop browsing by the end of this year. Weekdays, he said, will likely follow by the end of 2016.
"It's been a long time coming," he said. "Mobile got a huge boost when large-screened phones were released."
["source-gadgets.ndtv"]