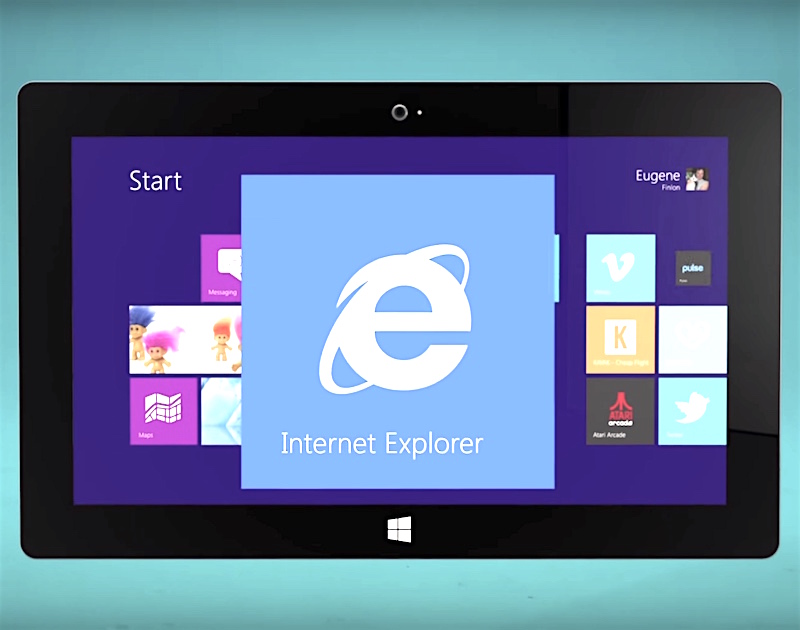 Millions of Internet Explorer users have just five weeks to upgrade to a newer browser, Microsoft has warned. Failure to do so will expose them to security attacks.
The company recently sent out a reminder to let users know that all versions of Internet Explorer below IE 11 will stop receiving security patches and any other update after January 12.
"It means you should take action. After January 12, 2016, Microsoft will no longer provide security updates or technical support for older versions of Internet Explorer," the company said.
And that's a bad news. According to marketing research firm Net Applications, 21.42 percent of Internet users are currently on older versions of Microsoft's Web browser. Data from the US Digital Analytics says this translates to 124 million users.
The issue is that many of these users simply cannot upgrade to a newer Internet Explorer. Net Applications data suggests that as many as 11 percent PCs are still running Windows XP, a decade old, out-of-support operating system. Windows XP doesn't support Internet Explorer 11 or higher versions. As many as 57 percent PCs run Windows 7, which can be upgraded to IE 11. Small and large businesses that are still on older versions need to upgrade now.
Internet Explorer 10 or below will continue to function after January 12, as is the case with Windows XP. Though its users will be exposed to the growing number of security attacks as Microsoft will no longer issue updates. Just this month, Microsoft patched 30 vulnerabilities in Internet Explorer that could have been exploited to run arbitrary codes. Without the support, the affected machines will become a playground for hackers.
Affected users don't have many alternatives, either. Google announced last month Chrome will end support for Windows XP and Windows Vista after April 2016. Firefox already doesn't support some versions of Windows XP.
["source-gadgets.ndtv"]