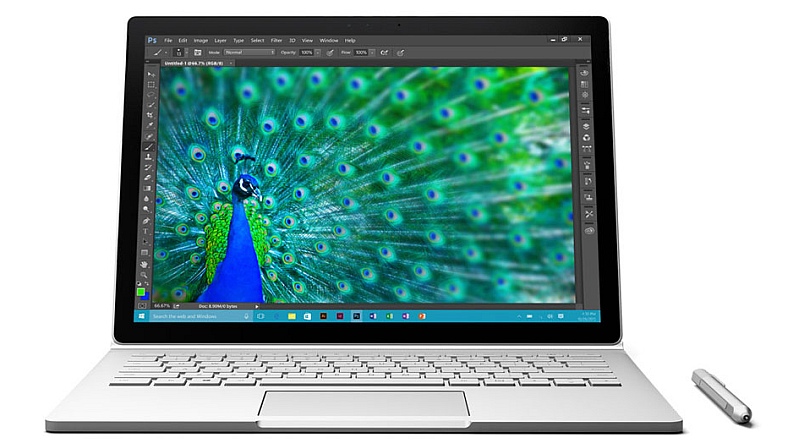 According to user reports, Microsoft Surface Pro 4 and Surface Book are facing an issue where the devices go in to standby mode (low power mode) but not to a sufficient level, resulting in unforeseen battery drain. Microsoft has addressed the issue, and said the the fix will arrive "sometime soon in the new year."
The problem is reportedly due to the "new silicon" on the laptops and tablets, specifically the IntelSkylake chipset, reports Windows Central. Microsoft in a forum post explains that even when the Surface device goes into standby, the CPU stays active, which leads to the heating of device with continuous battery drain. The problem is reportedly not only limited to these two devices but also to those Skylake-based devices made by non-Microsoft PC manufacturers.
Fortunately, Microsoft has addressed the issue and has said it is working on it. However, the company says users would have to wait for the fix until next year. "Yes, The 'standby' battery life is an issue we are working on and have been working on. We can put the processor into a deeper sleep state than it is currently set to. We couldn't do it at RTM for a variety of reasons, power management is a very hard computer science problem to solve especially with new silicon. Currently it is not in the deepest "sleep" that it can be so there are wake events that would not otherwise wake it. We will have an update for this issue sometime soon in the new year," said Microsoft.
For now the Redmond-based tech firm recommends users to close those websites that are actively streaming content when they shut the device's cover to put it into sleep mode. They can also change the device's power settings to disable sleep and only hibernate.
Last month Microsoft CEO Satya Nadella confirmed that the latest Surface Pro 4 tablet will be launching in India by January. Nadella did not give an exact launch date or price for the Microsoft Surface Pro 4. The successor to the widely successful Surface Pro 3, the Surface Pro 4 is the 4th-generation of company's own tablet lineup and was launched in October. It was priced starting $899 (roughly Rs. 59,000).
["source-gadgets.ndtv"]